Speakers
We have partnered with an array of speakers who are recognised in their field for their extensive knowledge.
Mark McCorry
RVN BScAAB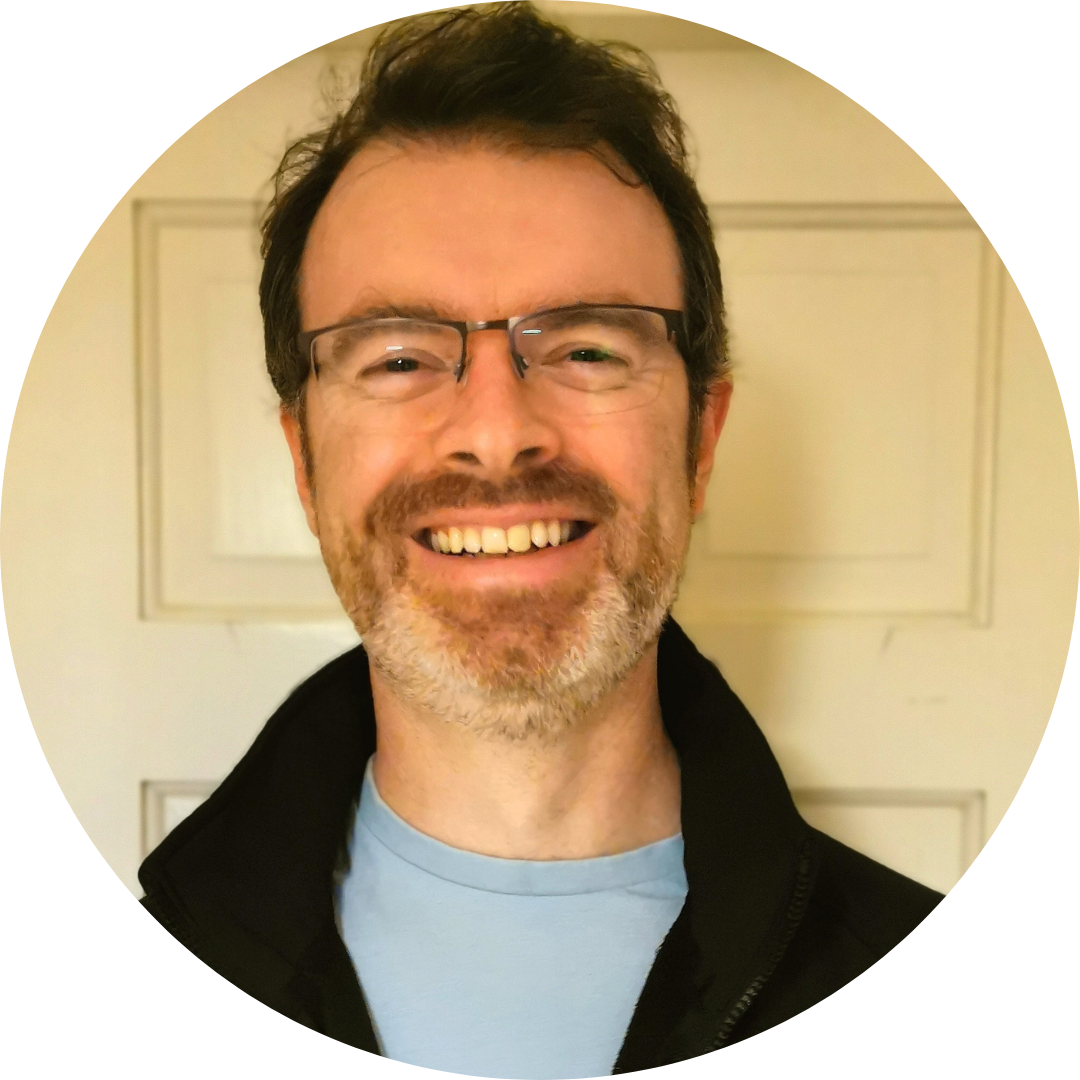 Mark McCorry RVN, BScAAB graduated with a Diploma in Veterinary Nursing from University College Dublin (UCD) in 2009 and graduated from the University of Portsmouth in the UK with a BSc (Hons) Applied Animal Behaviour degree in 2013. Mark joined the BSc (Hons) in Veterinary Nursing programme in UCD as an occasional lecturer from 2010 to 2019. From 2014-2019 he was Module Co-ordinator and lecturer on Canine Obedience and Training at Bray Institute of Further Education. Mark has been invited to speak at several International and Irish conferences including International Veterinary Simulation in Teaching Conference (Grenada 2023), the Irish Veterinary Nurses Congress and the UCD Veterinary Conference. He has had several articles published in the Irish Veterinary Journal. Having worked for over 15 years in veterinary practice, small animal emergency and as a head veterinary nurse, Mark moved to teaching full time in 2019 and is Clinical Skills Tutor in UCD's School of Veterinary Medicine where he manages the Clinical Skills Centre. Mark has always had a passion for gaining new knowledge and he participates in numerous CPD events yearly.

Dr. Karen Dunne
PhD, MA, CertEM(StudMed), MVB

Following a veterinary medicine degree and a large animal surgical internship in UCD, Karen worked in equine practice in Ireland and New Zealand. A certificate in stud medicine and some teaching hours on the veterinary nursing diploma in UCD led to a lecturing post in 2008 at Dundalk Institute of Technology on the veterinary nursing programme. A DkIT Masters in learning and teaching was followed by a doctorate in veterinary nursing education from UCD in 2019. Karen is the veterinary nursing programme director at DkIT, and combines teaching on anatomy and physiology, clinical pathology and large animal nursing care with postgraduate student tutoring. Her research interests include technology-enhanced learning and veterinary nursing competence.
Nicola Lakeman
MSc BSc(Hons) RVN CertSAN VTS(Nutrition) Nutrition Manager

Nicola worked as the head medical nurse at Plymouth Veterinary Group for 20 years. She is now nutrition manager for IVC Evidensia.
Nicola graduated from Hartpury College with an honours degree in equine science and qualified as a veterinary nurse in 2002. She has written for many veterinary publications and textbooks, and is the editor of Aspinall's Complete Textbook of Veterinary Nursing and consultant editor for The Veterinary Nurse.
Nicola has recently gained a Master's degree in Advanced Veterinary Nursing with the University of Glasgow.
Lynne Hughes
MVB, DiplECVAA, DVA, FCARCSI, MRCVS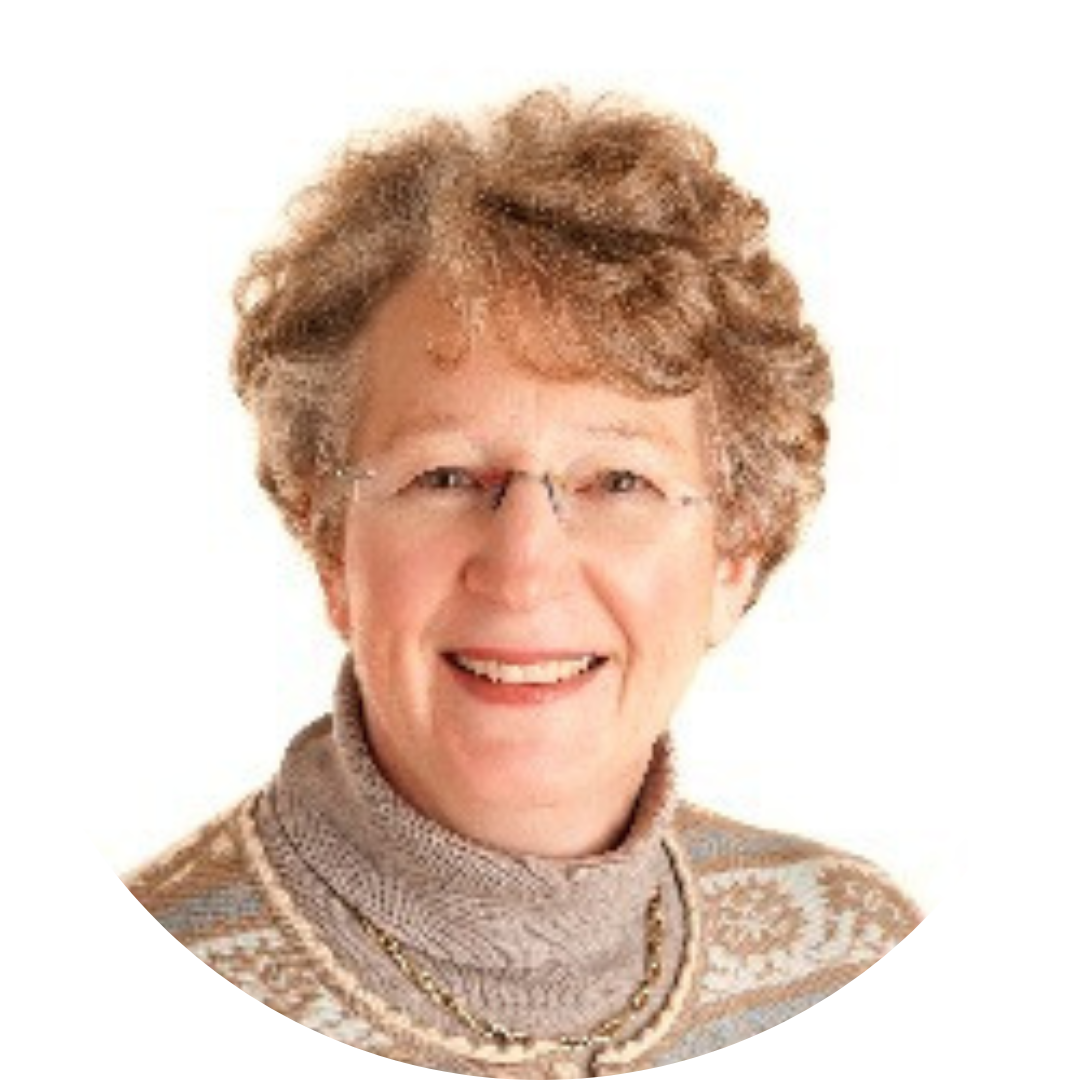 Lynne Hughes graduated as a veterinary surgeon from Trinity College Dublin in 1979 and worked in general small animal practice in Dublin for many years before joining UCD in 1995. While at UCD she gained specialist diplomas from both the European College of Veterinary Anaesthesia and the Royal College of Veterinary Surgeons (London) and is now a recognised European Specialist in Veterinary Anaesthesia. In 2001 she was awarded a Fellowship (by election) of the College of Anaesthetists, Royal College of Surgeons in Ireland (FCARSCI). Her research interests include anaesthesia and analgesia of all species with a particular interest in total intra-venous anaesthesia and anaesthetic breathing systems.
She was assistant editor of Veterinary Anaesthesia and Analgesia from 2003 to 2005 and acts as peer reviewer to several veterinary journals. She has acted as an examiner for the Diploma of the European College of Veterinary Anaesthesia and Analgesia since 2004 and as Chief Examiner from 2011 to 2014. She was elected Vice-President of the European College of Veterinary Anaesthesia and Analgesia 2014-2017 and President in 2017.
She contributes to continuing education courses for post graduate veterinary surgeons on a regular basis in Ireland and the UK and has organised an international veterinary anaesthesia conference at UCD (2002).
Ingrid Tundo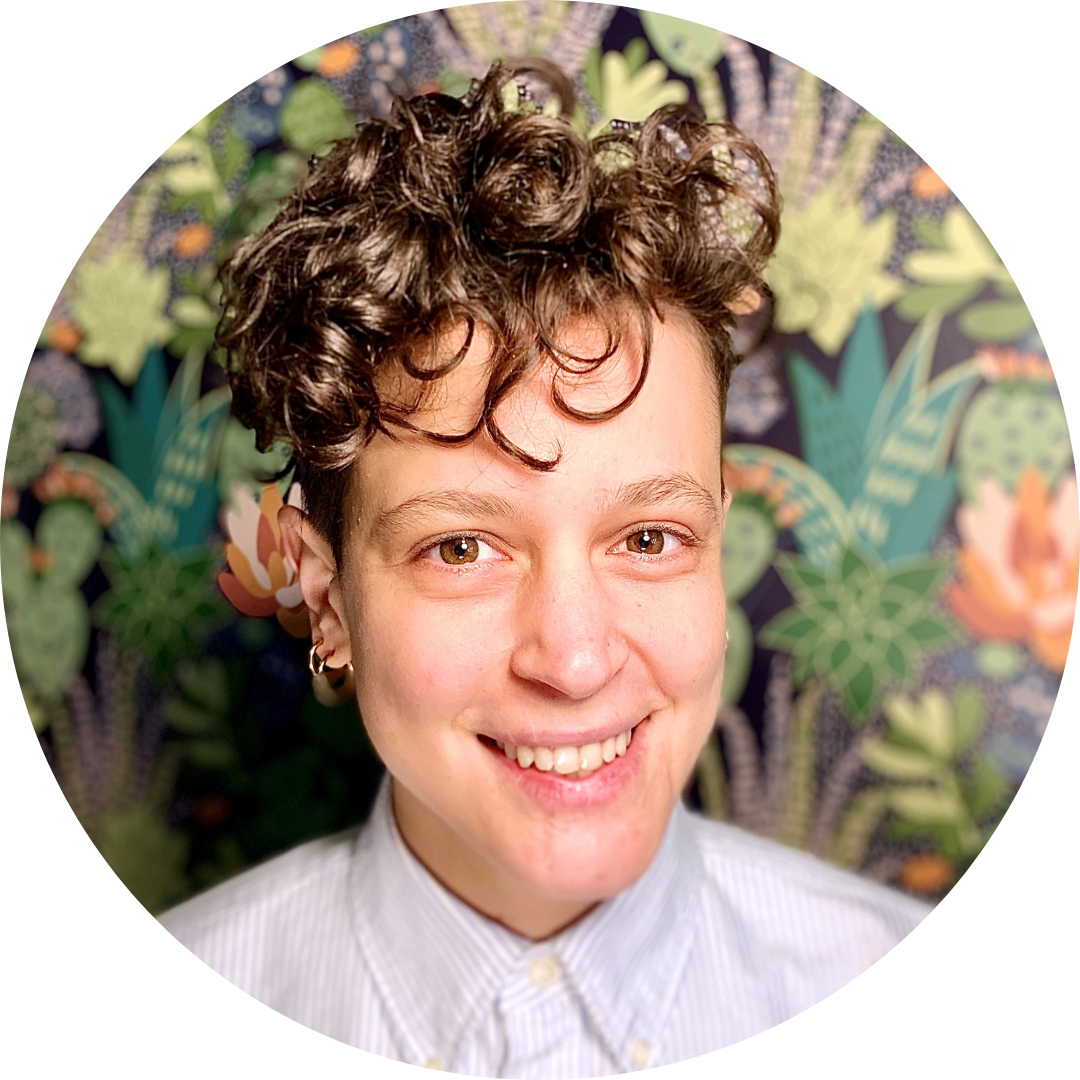 Ingrid graduated from Milan University in 2014. She moved to Swindon (UK) in 2017 and joined the Eastcott Referral Dentistry team, where she started her full-time residency program. She is especially interested in maxillo-facial surgery, congenital abnormalities, and advanced imaging of the head. In 2020 she moved to Scotland to start a new position as a senior lecturer at the University of Edinburgh, where she founded the Dentistry and Maxillofacial Surgery Department. Motivated by her passion for Maxillofacial surgery, she joined DentalVets in 2022 as the head of the Maxillofacial surgery department. Ingrid has a cat called Miso and a Whippet called Bagel; she loves spending time with them.
Melanie O'Donoghue
RVN Dip DM, Dip LM, Dip HRM, Cert. Agri, Cert Fear Free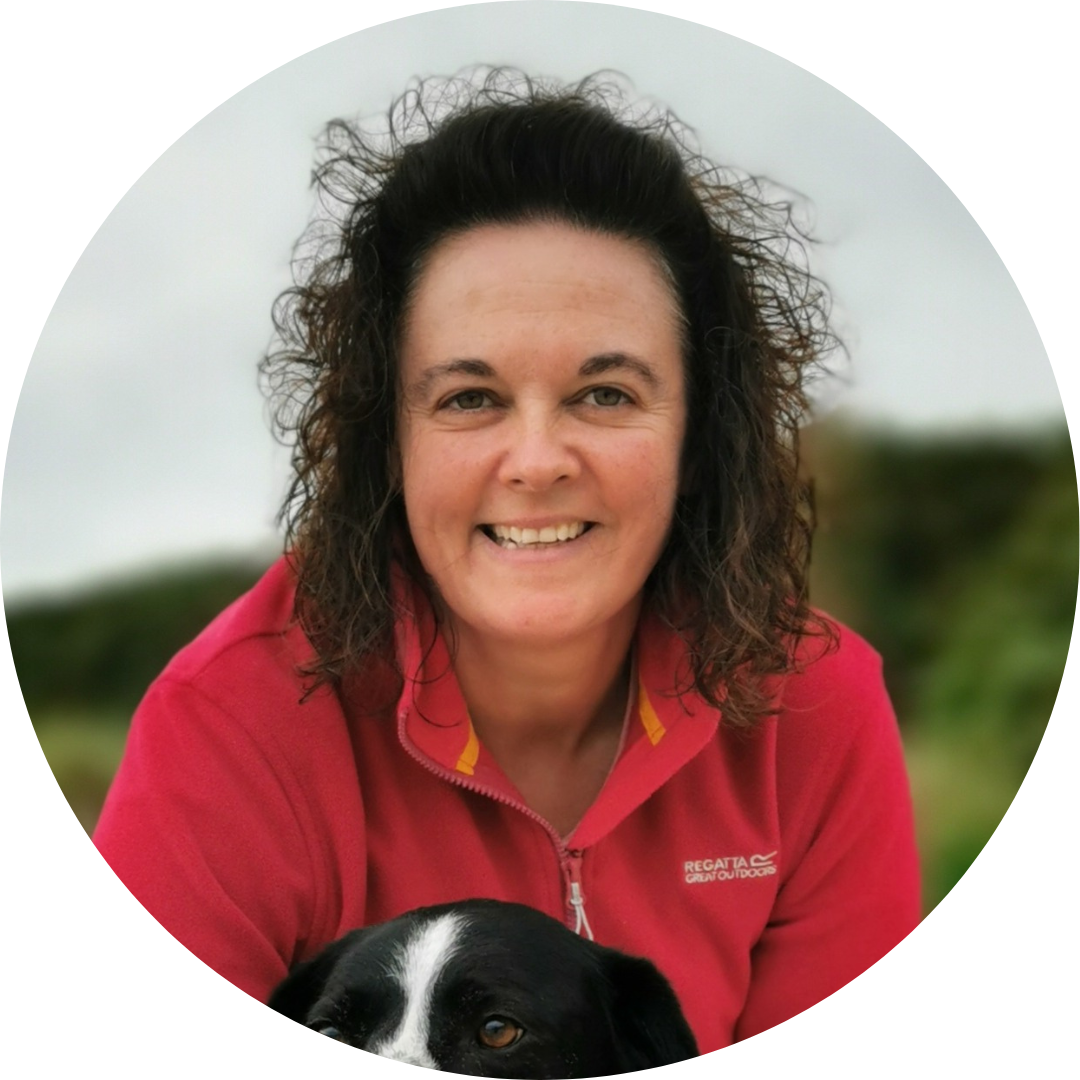 Melanie is an RVN and her career spans 3 decades, where she has worked in practice and industry and now works in VetAssist, her Practice development consultancy business. She is passionate about animal health and well-being and this is what drives her. Improving patient and practice teams' facilities through practice design and layout, team training and by performing business triage to help practices identify problems, offer solutions, find opportunities, and help them develop their services to their patients and clients.
She has gained qualifications in Digital marketing, Leadership and Management, HR Management and has also obtained her Fear Free Practitioner Cert.
Shirley Bell
BSc (Hons) Grad Dip RVN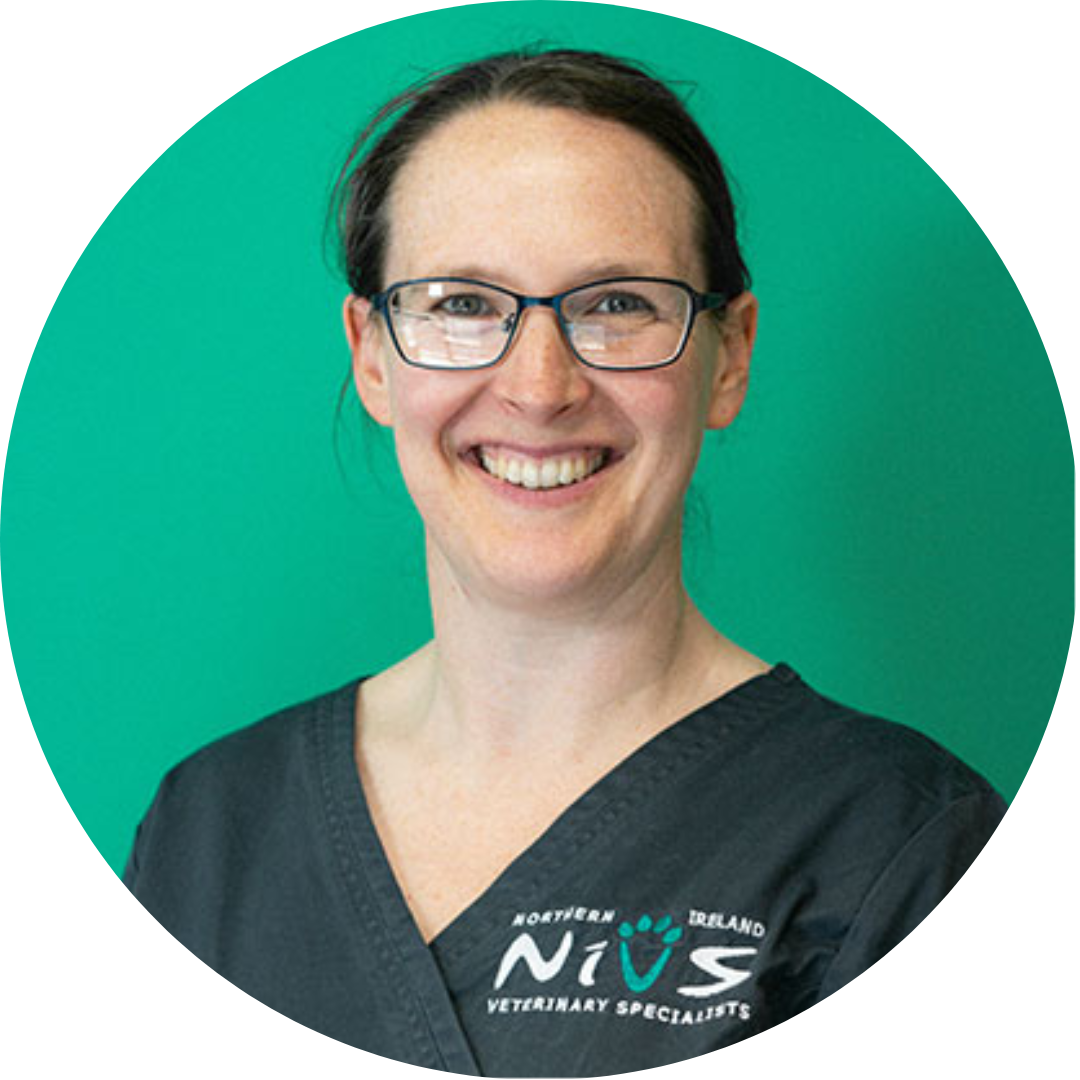 Shirley graduated from the Royal Veterinary College in 2003 with a BSc Hons Degree in Veterinary Nursing. She spent a period of time working in a first opinion practice in London before moving to a large referral hospital in Hertfordshire where she developed her interests in surgery and anaesthesia, and became Theatre Supervisor managing five theatres for six years.
Shirley went on to do a post graduate diploma in Veterinary Nursing at the Royal Veterinary College before moving back to Northern Ireland and taking up a position in a busy mixed first and second opinion hospital. Shirley strives to deliver excellent patient care endeavouring that a patients time in hospital is pain free and of minimal stress.
Dr. Iain Price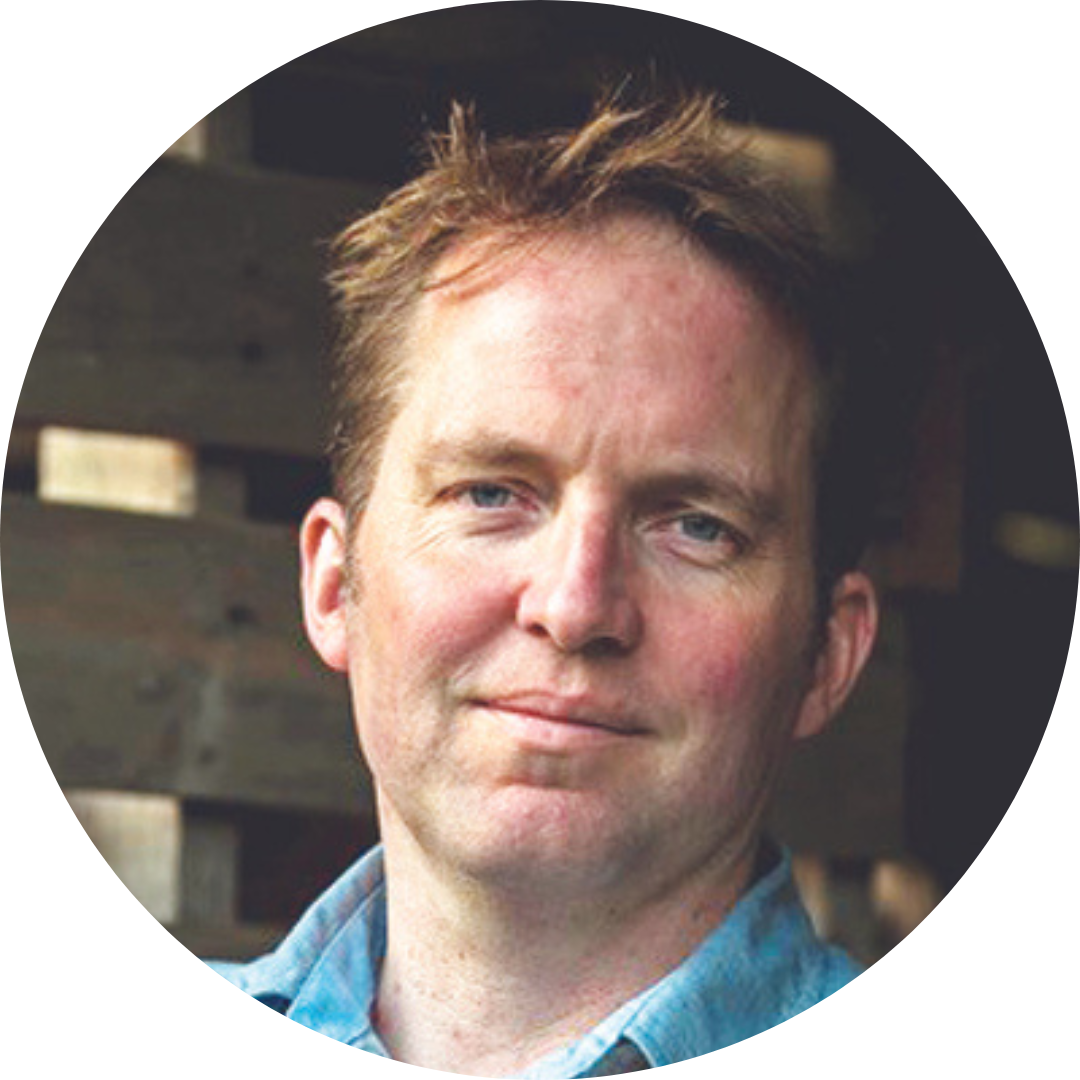 Iain is a qualified neuroscientist, executive coach, experienced trainer and educator who is passionate about elevating people's thinking to help them better understand themselves and their teams. Iain combines an infectious, enthusiastic training style with a disarming, insightful and thought-provoking coaching approach. Iain grew up working on a farm in the Welsh borders and is married to a GP.
Matthew Gurney
BVSc CertVA PgCertVBM DipECVAA FRCVS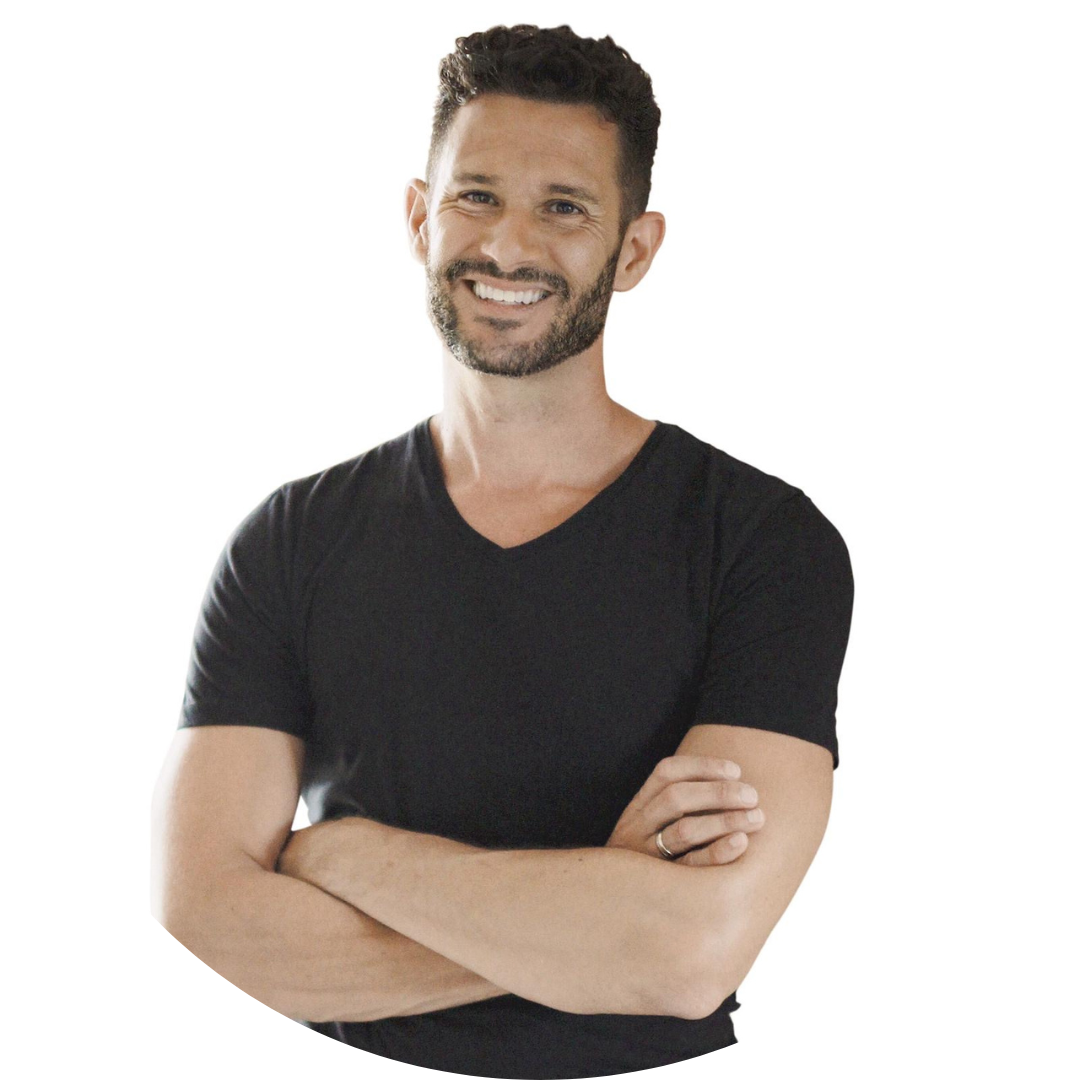 Matt an internationally respected British anaesthetist. A specialist in anaesthesia and analgesia, Matt trained at the University of Liverpool and now works at Anderson Moores Veterinary Specialists in the UK. Matt is passionate about pain management, lectures on the subject globally and is the author of many international anaesthesia publications. Matt is President of the European College of Veterinary Anaesthesia & Analgesia.
Mairead Deasy
Dip AVN Dip HE CVN RVN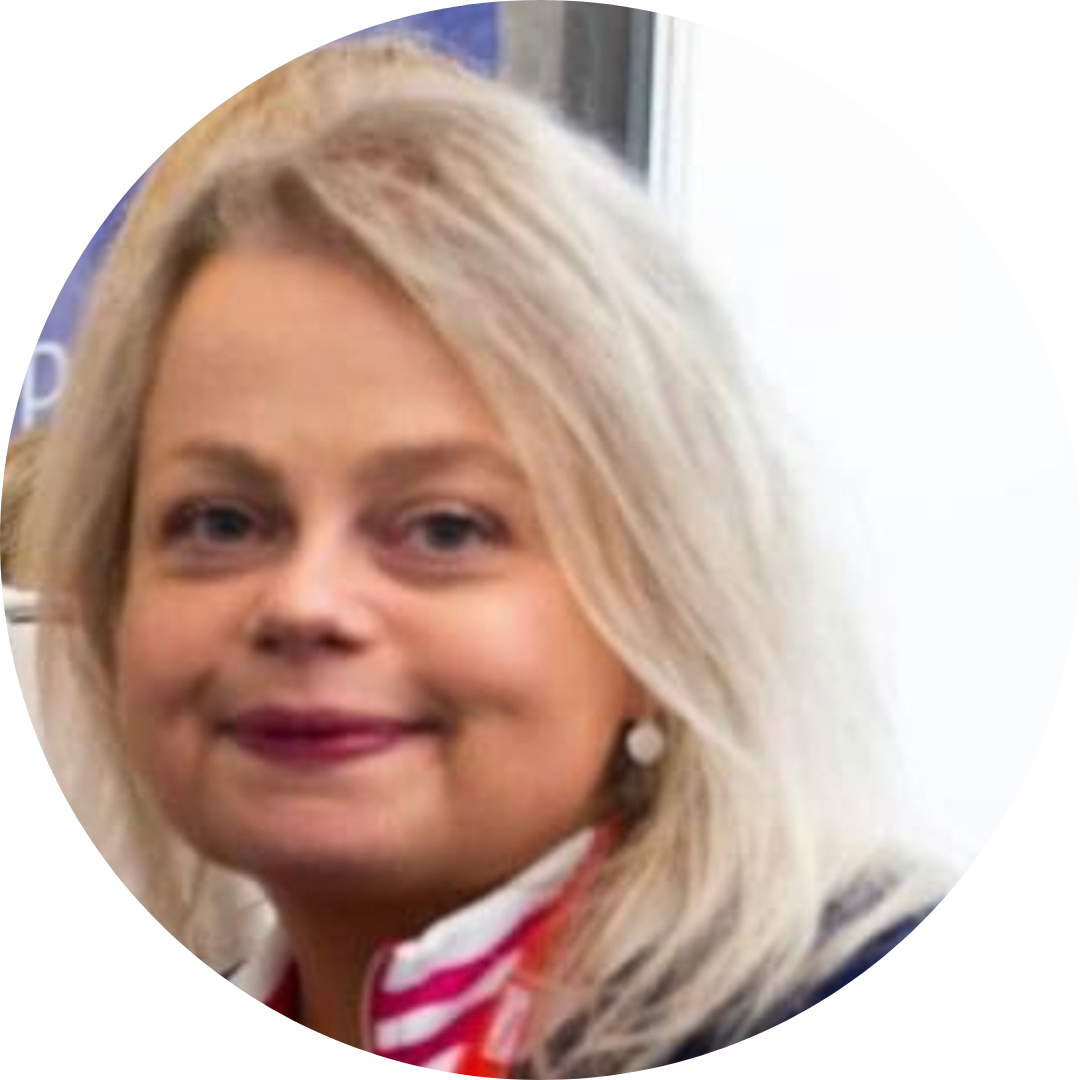 Mairead graduated with a Diploma in Veterinary Nursing from University College Dublin in 2007. She attained a Diploma in Higher Education Clinical Veterinary Nursing from Myerscough College in 2012 and followed this with an RCVS Advanced Diploma in Veterinary Nursing in 2013. She is a regular lecturer at veterinary nursing conferences, an OSCE examiner and was awarded Irish Veterinary Nurse of the Year in 2013.
Mairead currently works as Head Surgical Nurse at Gilabbey Veterinary Hospital, where she is responsible for the surgical nursing care of referral orthopaedic and soft tissue cases. She has worked for Gilabbey for the past twenty-two years and has seen the practice grow from a small mixed practice to a major referral centre. She enjoys all aspects of surgical nursing and has particular interest in anaesthesia and the care of spinal and orthopaedic patients.
Jackie Ryan
RVN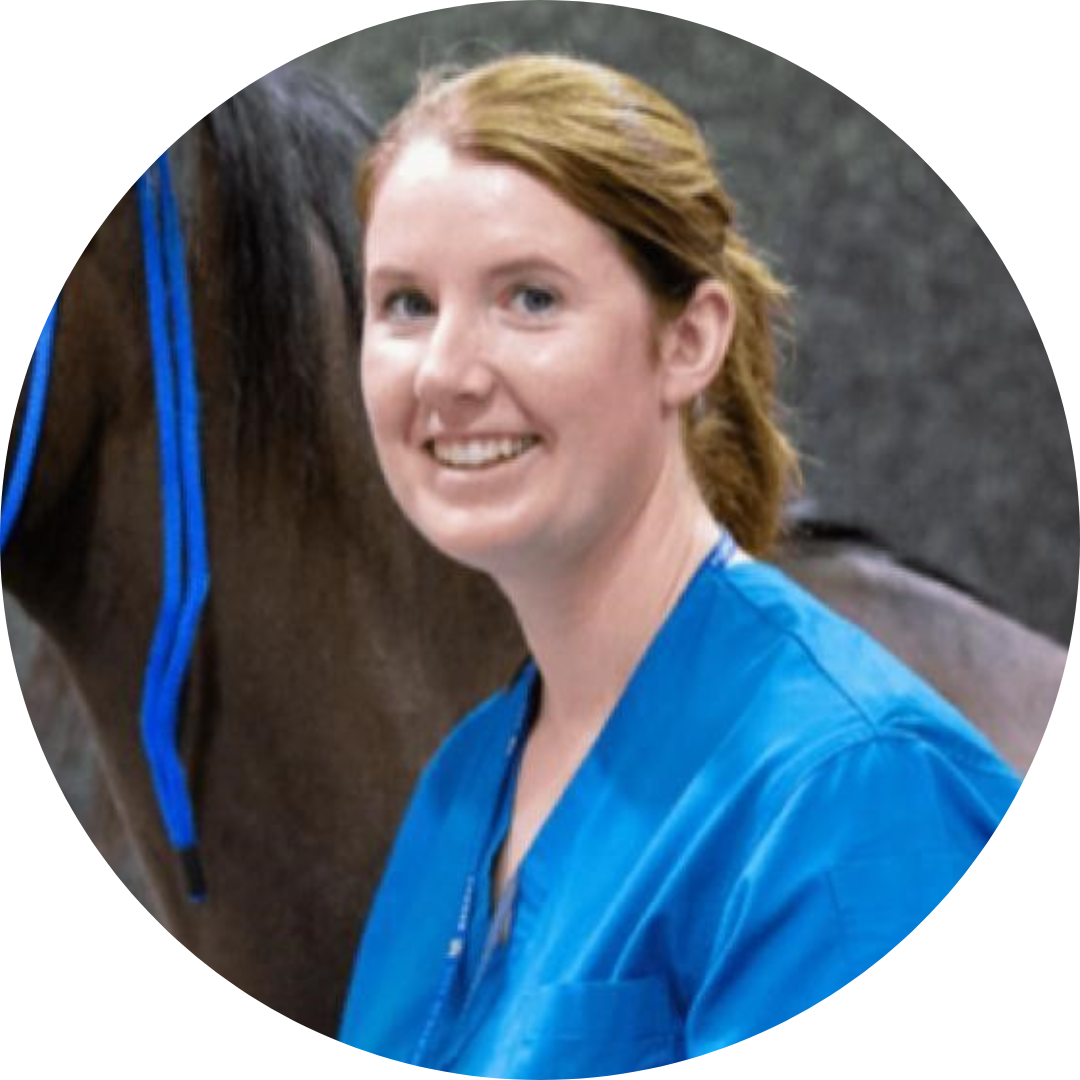 Jackie Ryan has been working as a veterinary nurse for more than 19 years. She obtained her diploma in Veterinary Nursing from University College Dublin in 2009 and has since worked in equine hospitals in Ireland, Germany and Australia. She moved to Qatar in 2018 where she joined the team at the Equine Veterinary Medical Center, where she now works as Head Surgery Nurse.
Sandra Guillén
DVM DipECVIM-CA (Oncology) MCRVS
RCVS & EBVS European Specialist in Small Animal Oncology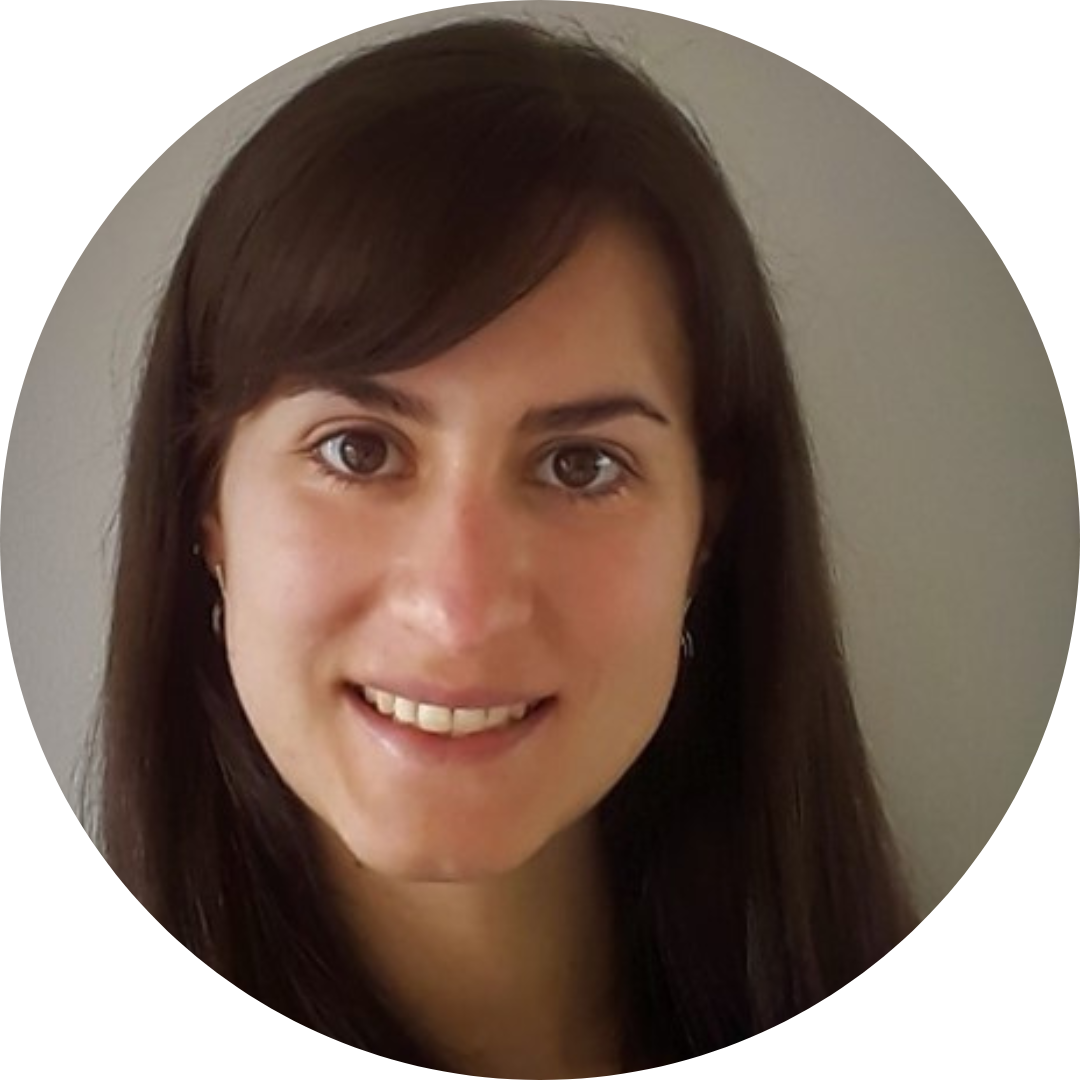 Sandra graduated from the Autonomous University of Barcelona in June 2013. After graduation, she undertook a general internship at the small animal teaching hospital from the Autonomous University of Barcelona and worked for six months in a referral emergency hospital. From 2016 to 2019 she completed an oncology internship followed by an ECVIM approved oncology residency at the Small Animal Teaching Hospital from the University of Liverpool. Sandra worked as a lecturer in small animal oncology at the same institution until 2020. She was awarded the ECVIM-CA Diploma in Oncology in 2021, becoming a European recognised Specialist in Veterinary Oncology. She is currently a lecturer in Oncology at the Royal Veterinary College.
Olivia Oginska
DVM MRCVS PgCertSAS MSc Positive Psychology

Liv graduated in 2016 from the university Poland and shortly after graduation moved to the United Kingdom to undergo surgical training. During her career development, Liv was exposed to various workplace environments and worked with veterinary professionals of diverse backgrounds, cultures and nationalities.
Along the years of her professional training, Liv has been mentoring and providing mental health support to her colleagues. The passion for veterinary wellbeing led her to undertaking the Masters degree programme in Applied Positive Psychology at Anglia Ruskin University, UK, where Liv received the emotional intelligence and appreciative inquiry coaching credentials. Based on several years of veterinary and peer-support experience, combined with Positive Psychology and EQ training, Liv created the Vet Gone Real platform, through which multiple individuals and veterinary teams receive coaching and mental support. Liv specialises in the veterinary wellbeing, emotional intelligence, psychological safety and building thriving workplace cultures.
Liv presented her innovative approach to building human-friendly veterinary practices on the international congresses and she puts her teachings into practice through serving veterinary teams as their Clinical Wellbeing Coach. She is also a certified workplace conflict mediator.
Claire Harrison
BSc (Hons) RVN VTS (Dentistry) AFHEA

Claire is the Senior Dentistry Nurse in the Dentistry and Oral Surgery referral department at the Hospital for Small Animals, Royal (Dick) School of Veterinary Studies in Edinburgh. She has previously worked in general veterinary practice and veterinary dental referral practice.
Claire gained her Veterinary Technician Specialty (Dentistry) in 2013 and is an active member of the Academy of Veterinary Dental Technicians (AVDT). Currently, she is the only UK RVN to hold a VTS (Dentistry). Claire is an Associate Fellow of the Higher Education Academy and enjoys teaching vets, nurses and students.
Her interests in small animal dentistry include preventative oral healthcare, endodontics, maxillofacial surgery and promoting the important role of the veterinary nurse in dentistry.
Hannah Fitzsimons
BSc (Hons) VN PgDip VPhys Canine Hydrotherapist NAVP RVN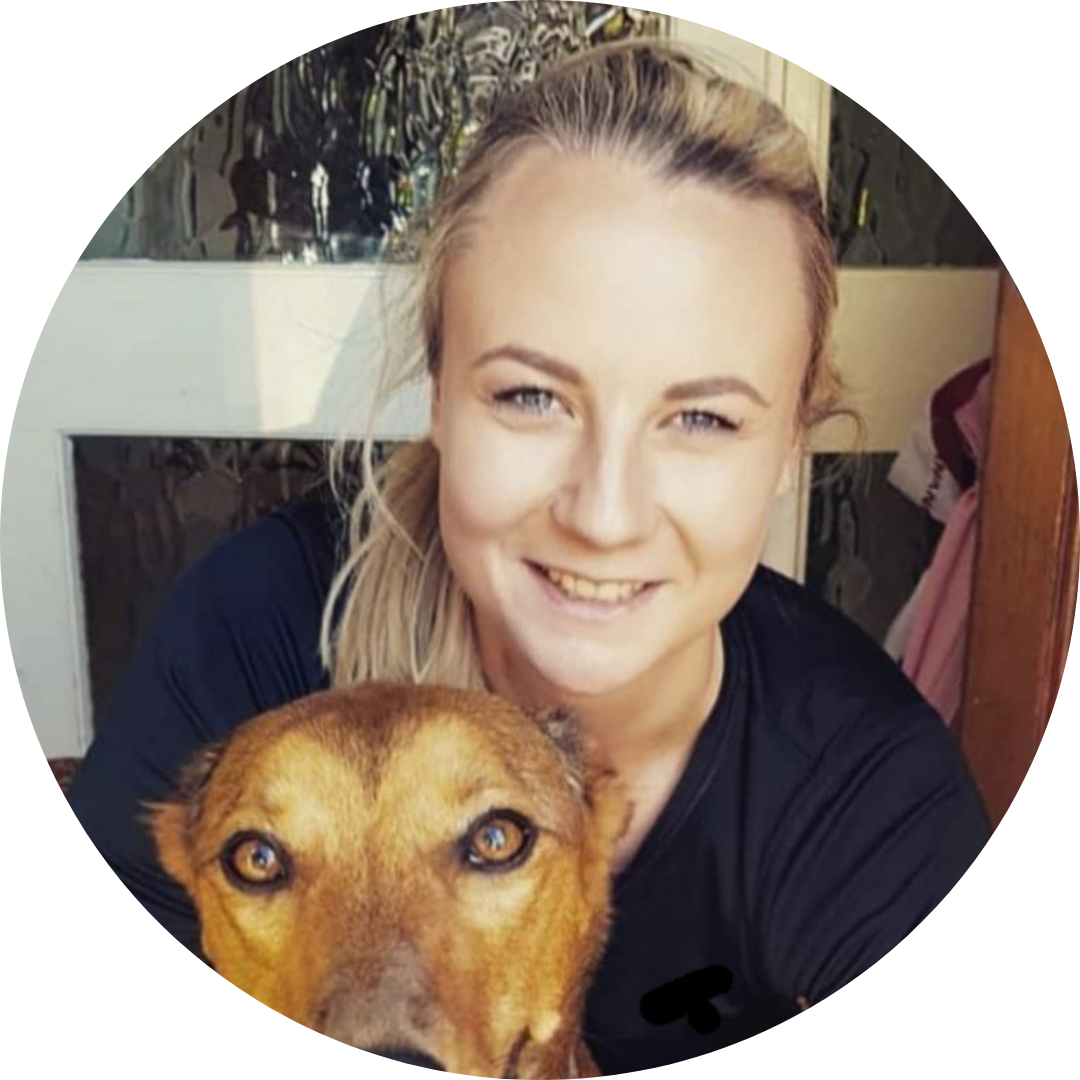 Hannah gained a BSc (Hons) in Veterinary Nursing from University College Dublin in 2017. She then worked out in small animal first opinion practices as a Registered Veterinary Nurse and took a keen interest in orthopaedics and postoperative rehabilitation. This led to Hannah pursuing a PgDip in Veterinary Physiotherapy in Writtle University in Essex, which she graduated from in 2020. In 2020 Hannah also qualified as a Canine Hydrotherapist with a Level 3 Diploma in Canine Hydrotherapy.
In December 2020, Hannah then set up her own business called 'Dublin Veterinary Physiotherapy'. Dublin Veterinary Physiotherapy uses a combination of manual therapies, electrotherapies and remedial exercises to address pain and dysfunction in both small and large animals. Physiotherapy can also help to increase efficiency of recovery and repair from injury or surgery.
Hannah is a registered member of the National Association of Veterinary Physiotherapists (NAVP) and mainly treats cats, dogs and horses.
Kinley Smith
MA VetMB CertSAS DipECVS PhD MRCVS
RCVS Specialist in Small Animal Surgery (Orthopaedics)
European Specialist in Small Animal Surgery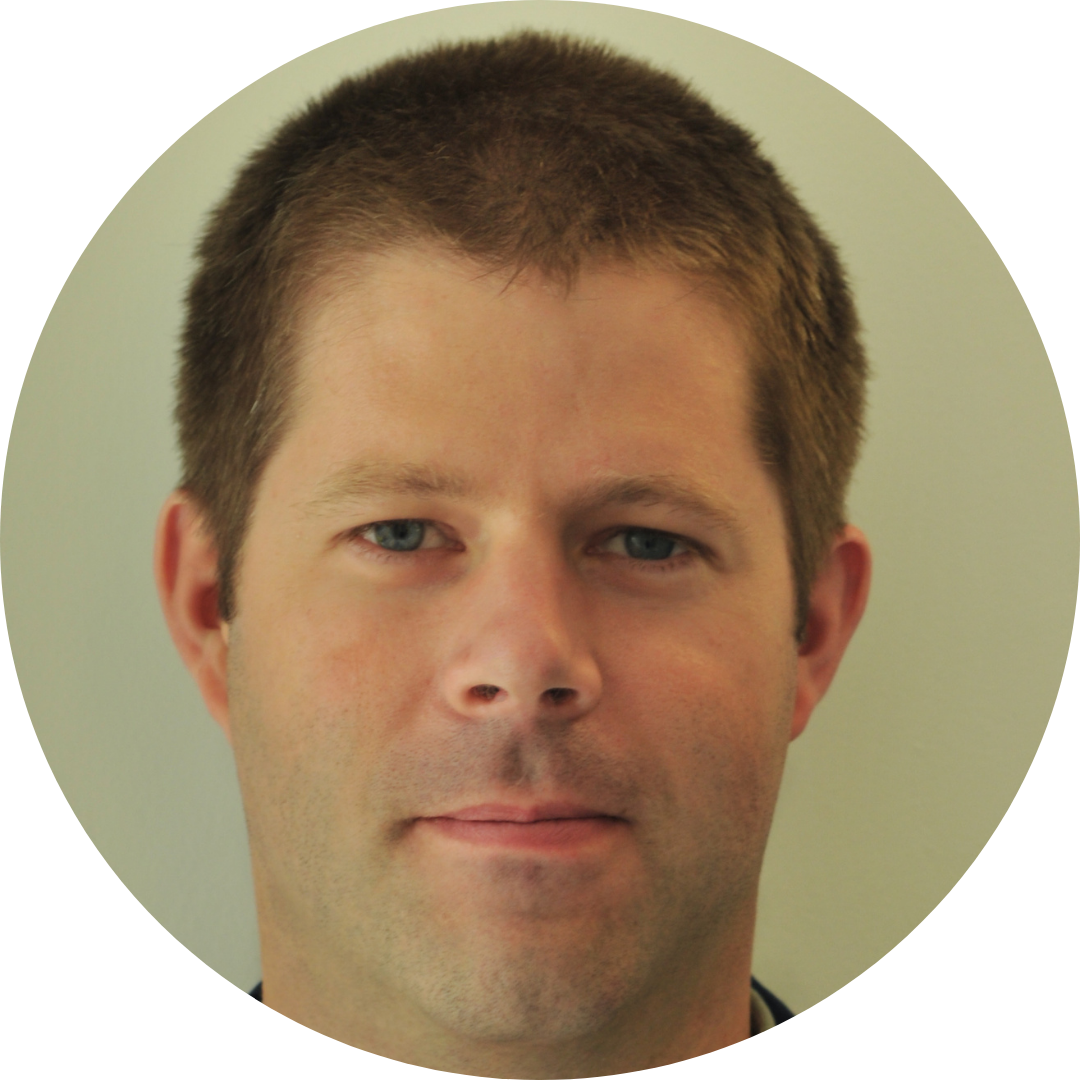 Kinley graduated from Cambridge University in 2000 and spent 7 years in small animal practice in Derbyshire and Cheshire, gaining the Certificate in Small Animal Surgery in 2006. In 2007 he began doctoral training at the University of Liverpool investigating the mechanisms of cruciate ligament disease in dogs. This research was very successful and in 2010 he graduated with a PhD. In the same year he began a Residency in Small Animal Surgery at the University of Glasgow which he completed in 2013. He gained the ECVS Diploma in Small Animal Surgery in 2014 and RCVS Specialist status in 2015. Following 3 years working in a specialist referral practice in Derbyshire, Kinley moved to Willows Referral service in 2017.
He has published a number of scientific papers and has lectured internationally since 2008 on scientific and orthopaedic topics. Although interested in all aspects of orthopaedics, Kinley has a particular interest in ligament and tendon injuries, treatment of joint disease and management of chronic orthopaedic conditions.
MVB MS DACVS-SA DECVS DACVSMR DECVSMR MRCVS

American, EBVS, RCVS and VCI Specialist in Small Animal Surgery
American and EBVS Specialist in Canine Sports Medicine and Rehabilitation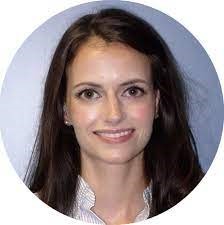 Laura graduated from University College Dublin in 2008 with a first class honours degree in Veterinary Medicine. She completed a rotating internship in small animal medicine and surgery, followed by a Masters of Science and residency in small animal surgery at the University of Florida (UF). In 2013, Laura joined University College Dublin as Assistant Professor in Small Animal Surgery. She was welcomed as a Diplomate of the American and European Colleges of Veterinary Surgeons in 2014, and as a Diplomate of the American and European Colleges of Veterinary Sports Medicine and Rehabilitation in 2015 and 2018, respectively.
Laura is actively involved in teaching and regularly delivers lectures and practical workshops nationally and internationally. Her research interests include orthopaedic biomechanics, specifically relating to medial coronoid disease in dogs, as well as teaching and proficiency assessment in minimally-invasive procedures. Laura maintains a strong interest in all aspects of orthopaedic, soft tissue, neurologic and oncologic surgery, however, her main clinical interests reflect her advanced training at UF in minimally-invasive techniques, traumatology and rehabilitation of the postoperative patient.

Laura Bree DipECVIM MVB MRCVS. RCVS
European Specialist in Small Animal Internal Medicine.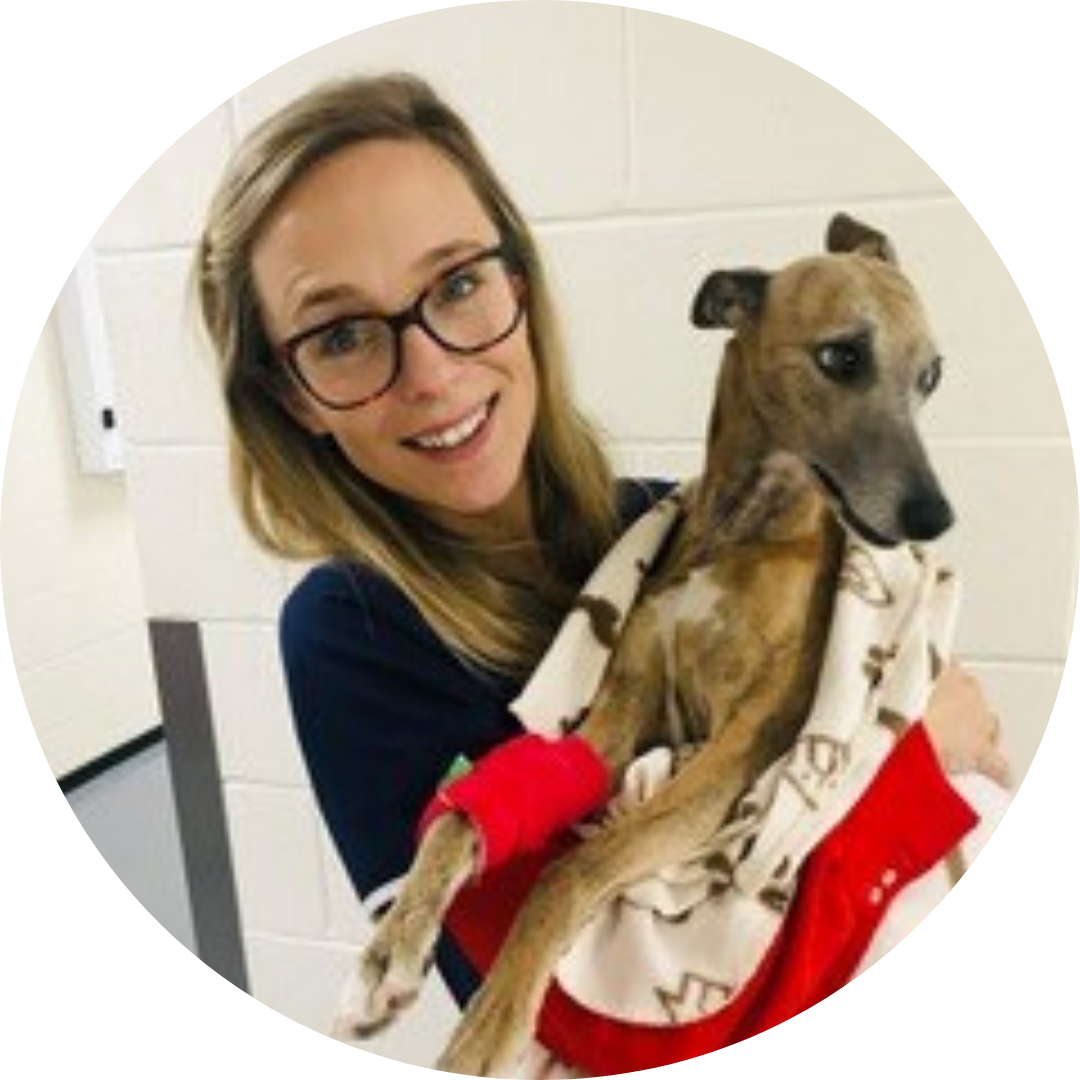 Laura completed her veterinary undergraduate degree at University College Dublin in 2013. Having completed a small animal internal medicine internship in 2014, she enrolled in a four-year internal medicine residency-combined post-graduate doctorate programme in the University Veterinary Hospital of University College Dublin. She achieved her European Diploma in small animal internal medicine in 2018. Laura moved to the United Kingdom to work as an internal medicine specialist at Willows Referrals in Solihull, West Midlands. At Willows, the large medicine caseload allows Laura to experience her special interests of endoscopy, gastroenterology and endocrinology.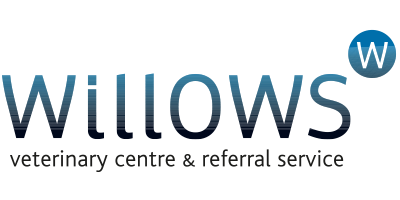 Sorrel Langley-Hobbs
MA BVetMed DSAS (Orth) DipECVS FHEA MRCVS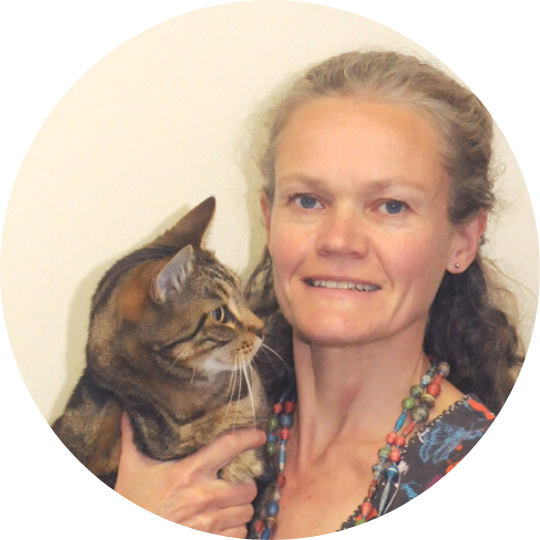 Sorrel Langley-Hobbs graduated from The Royal Veterinary College, London (RVC) and did an internship there before spending 2 years in private practice before returning to do an orthopaedic residency. She gained her RCVS Diploma in Small Animal Surgery (Orthopaedics) in 1997 and her ECVS Diploma in Small Animal Surgery in 1999. Sorrel spent six months at the University of Pennsylvania in 1998 before she moved back to the UK and worked at Cambridge University until 2013. She has been a Professor in Small Animal Orthopaedic Surgery at the University of Bristol since 2013 and was awarded the BSAVA Simon Award in 2012 for outstanding contributions in the field of small animal surgery. Sorrel has a particular interest in feline orthopaedics and runs a feline orthopaedic clinic at Bristol and has co-edited a textbook on Feline Orthopaedic Surgery and Musculoskeletal Disease in 2009 and Feline Soft Tissue and General Surgery in 2013.
Vilhelmiina Huuskonen
DVM, Dip. ECVAA
Associate Professor of Veterinary Anaesthesia, University College Dublin.
EBVS® European Specialist in Veterinary Anaesthesia and Analgesia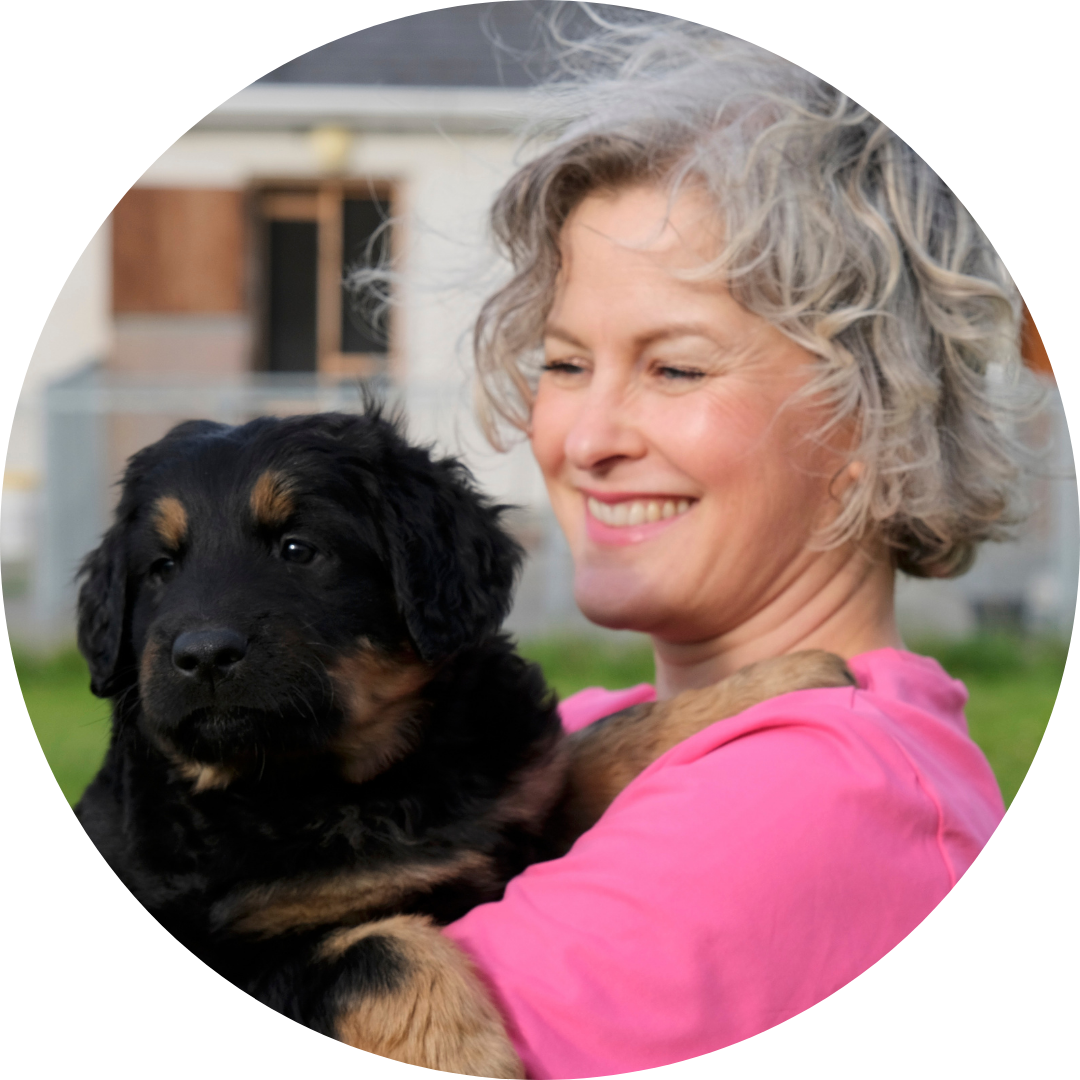 Vilhelmiina completed her specialist training in UCD in 2012. Prior to starting the three-year veterinary anaesthesia residency in Dublin, she worked in private practice in Finland, completed a one-year small animal rotating internship in Helsinki University and a one-year emergency and critical care internship in Tufts University (USA). Vilhelmiina became a Diplomate of the European College of Veterinary Anaesthesia and Analgesia in 2014.
Professionally Vilhelmiina's major areas of interest include anaesthesia of critically ill patients (both large and small) and anaesthesia of giraffes and other zoo/wild animals. She also enjoys reading, cooking, travelling, decorating her house and learning new languages.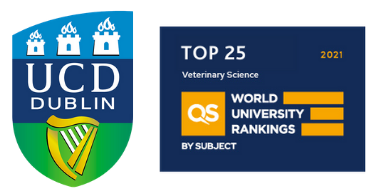 Ciarán Jones
MVB, MS, Dipl. ECVS, Dipl. ACVS. MRCVS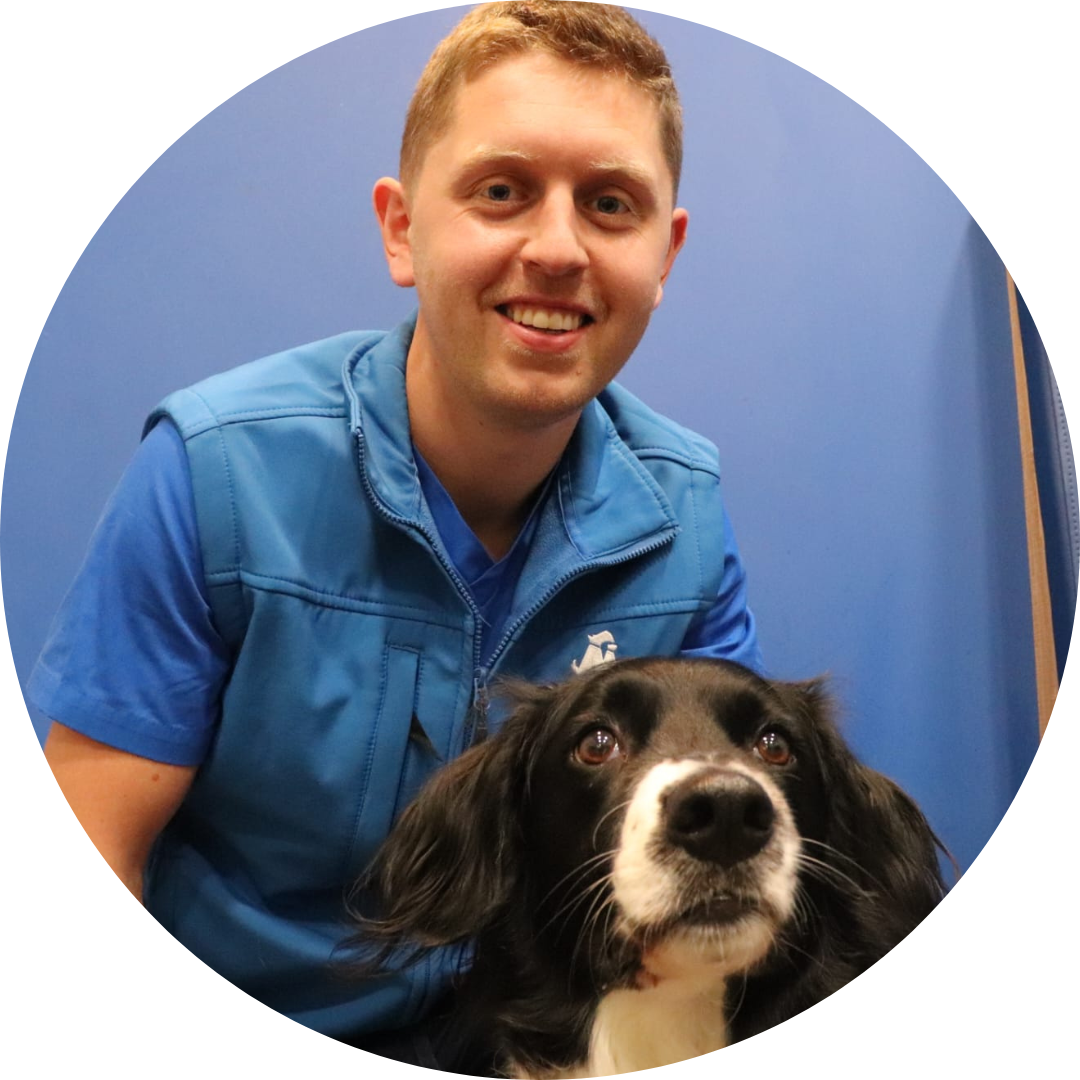 Ciarán obtained his veterinary degree at University College Dublin in 2014 and completed a small animal rotating internship at Western College of Veterinary Medicine, University of Saskatchewan in 2015. Following his internship year, he moved to Washington State University where he completed a three year ACVS surgical residency and masters programme and was awarded numerous scholarships including for teaching and for his research in exercise science.
Ciarán became a Diplomate of the American College of Veterinary Surgery (DACVS) in Small Animal Surgery and a Diplomate of the European College of Veterinary Surgery (DECVS) in Small Animal Surgery in 2019. Ciaran has worked as a specialist surgeon in North America, the UK and Ireland and currently works at MyVet Referrals, Dublin.
Outside of work, he is passionate about rugby, tennis, golf, and travelling with friends and family. Ciarán has a particular interest in arthroscopy, minimally invasive techniques, fracture repair and spinal surgery.

Jane Pigott
BVMBVS CertAVP(VC) MSc MRCVS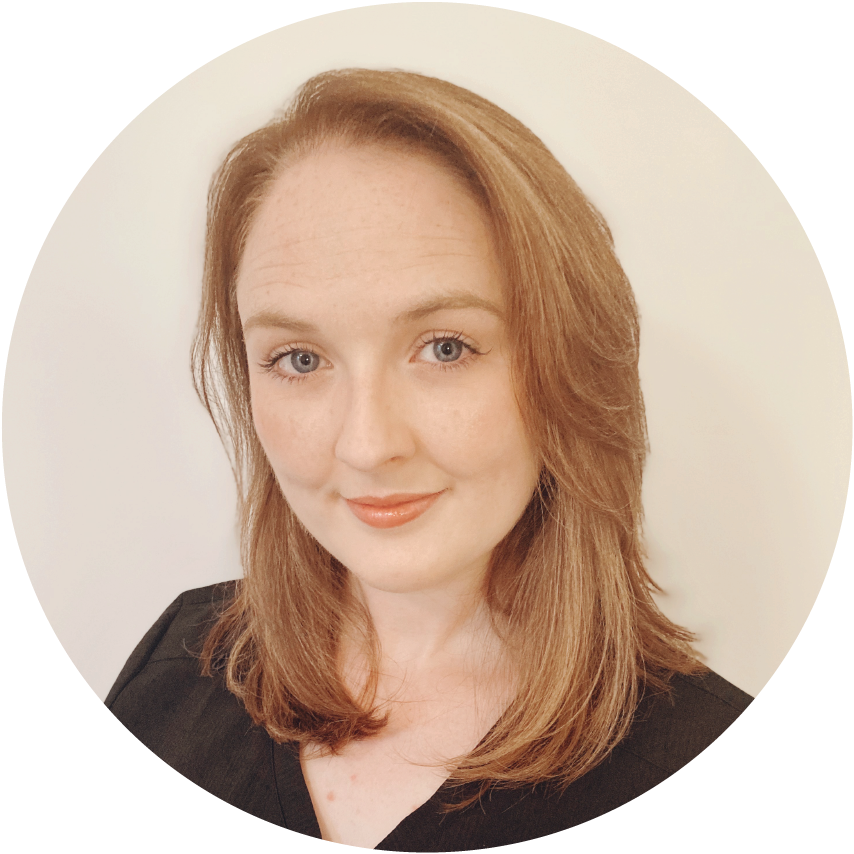 Jane graduated from the University of Nottingham in 2014. Following graduation, she spent time working in first opinion small animal practice in the UK and Ireland, and later in several referral centres across the UK. She obtained an RCVS Certificate in Advanced Veterinary Practice in Veterinary Cardiology in 2019 and was subsequently accredited as an RCVS Advanced Practitioner in Veterinary Cardiology in 2020, becoming the only Veterinary Cardiologist to hold this accreditation in Ireland. Jane has a strong interest in veterinary interventional cardiology and completed a Masters in Interventional Cardiovascular Medicine in NUIG in 2021, with her thesis exploring potential translation of human mitral valve repair and replacement device approaches for the treatment of degenerative mitral valve disease in dogs. Jane is a partner in Millstreet Veterinary Group, and currently practices as a consultant Veterinary Cardiologist in both the UK and Ireland through Flow Veterinary Cardiology.
https://www.flowvetcardiology.ie/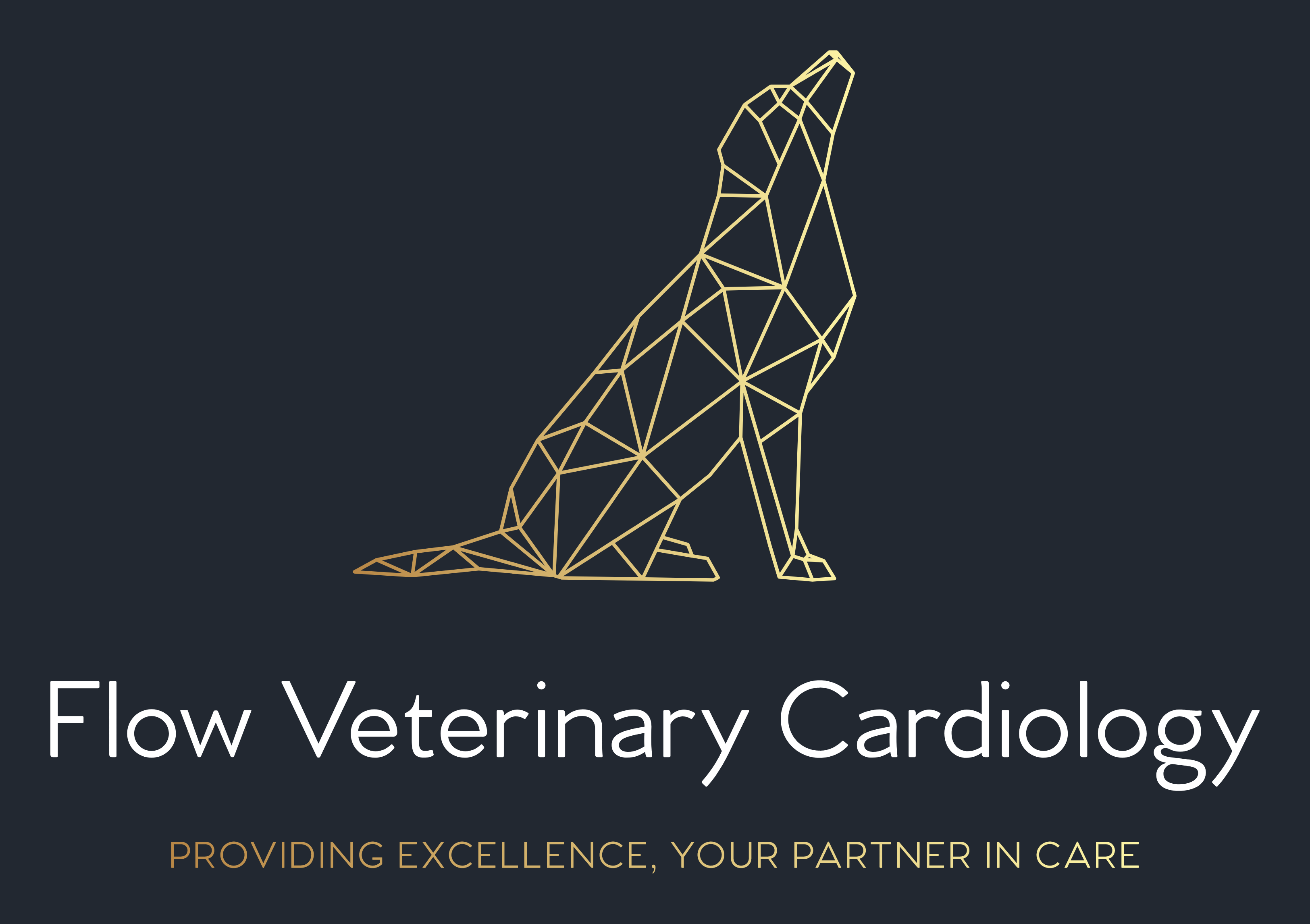 Jennie Henderson
BVSc MSc Cert EM(StudMed) Dip ECEIM MRCVS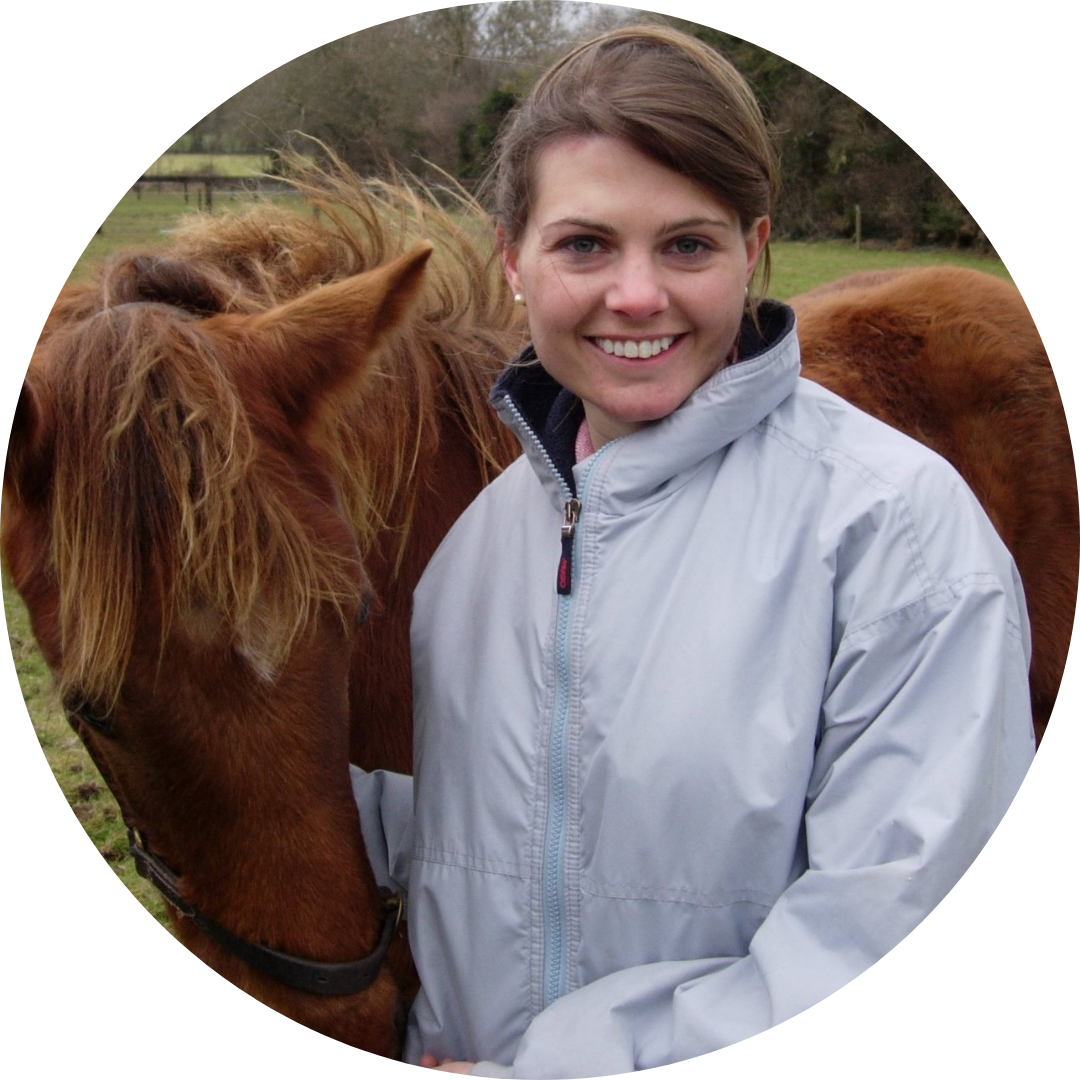 Jennie graduated from Liverpool University in 2002 and joined Newcombe and East as an assistant stud vet, "shuttling" between the UK and Australia to complete an internship at Goulburn Valley Equine Hospital and stud seasons in the Hunter Valley. In 2005, she started a Residency in Equine Internal Medicine at Edinburgh University, becoming a Diplomat of the European College of Equine Internal Medicine in 2009. Following the residency, Jennie worked at Godolphin's Kildangan Stud for three seasons and as a locum Lecturer in Equine Medicine at University College Dublin, before moving to the newly built Newmarket Equine Hospital, where she spent 7 years running the neonatal intensive care service. Jennie is currently working as resident veterinarian for Ballylinch Stud in Kilkenny.
Paula Sanfey
Dip.Media Marketing, ISFMDipFN RVN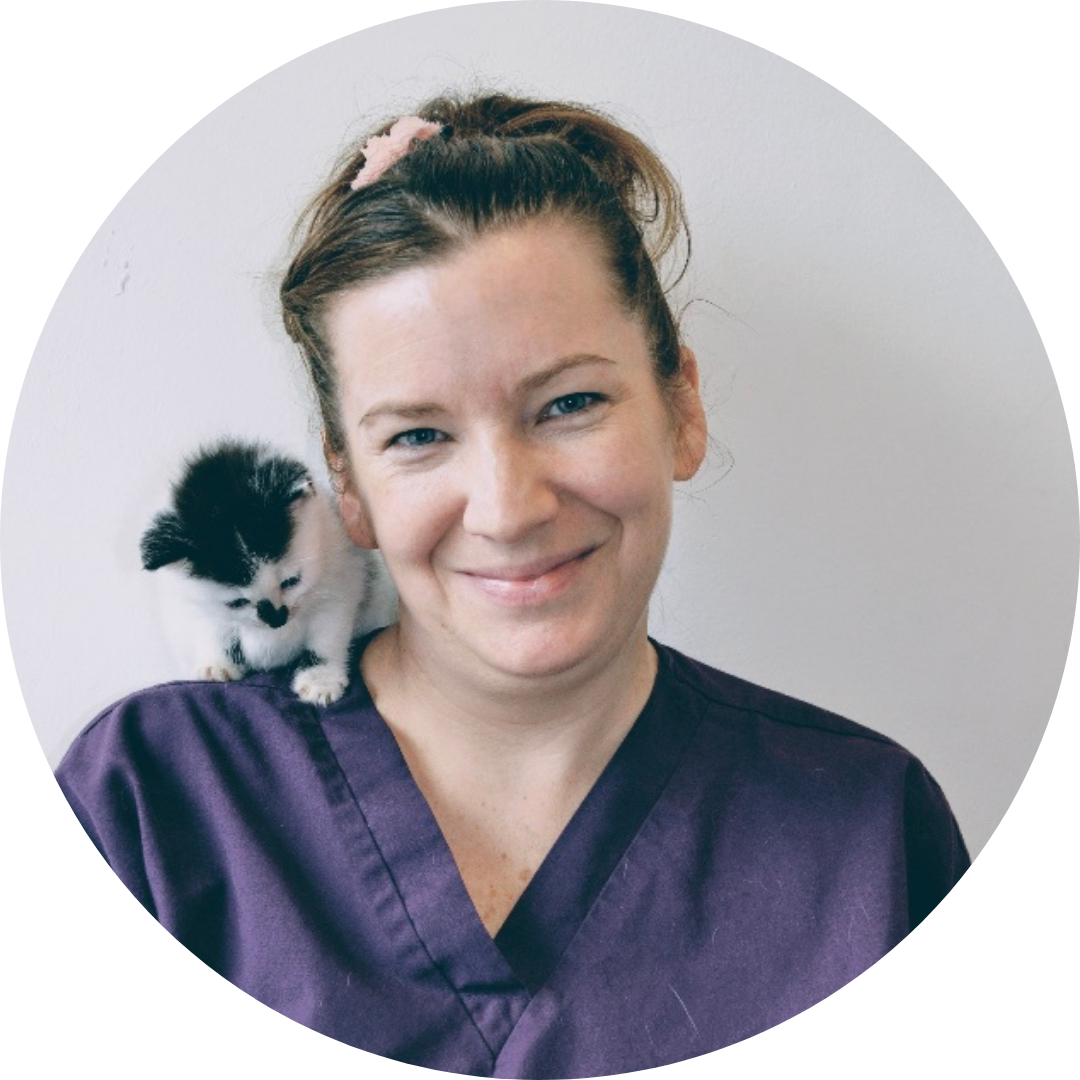 Paula worked as a RVN for over 15 years and in that time she became the Cat Advocate in her practice which prompted additional qualifications - ISFM Diploma in Feline Nursing, with distinction and the ISFM Advanced Certificate in Feline Behaviour. As well as these feline studies, Paula completed a Diploma in Digital Media Marketing with Distinction and currently works as a social media manager for veterinary practices.
In 2019, Paula combined her two passions - cats and social media marketing - and The Purrfect Nurse was created. Paula promotes a feline friendly approach to cats, through one-to-one services and workshops.
She also offers social media consultancy for veterinary practices, who either want to begin digital marketing or would like to improve on what they are already doing. Paula knows first-hand the value of creating online engagement around your veterinary practice and building an online community.
Paula's latest qualification is a Certified Life & Success coach and she is looking forward to offering these services to the veterinary community as well.

When she is not busy with her various businesses, you can find Paula hanging out with her own kittys, Logan and Taco Cat.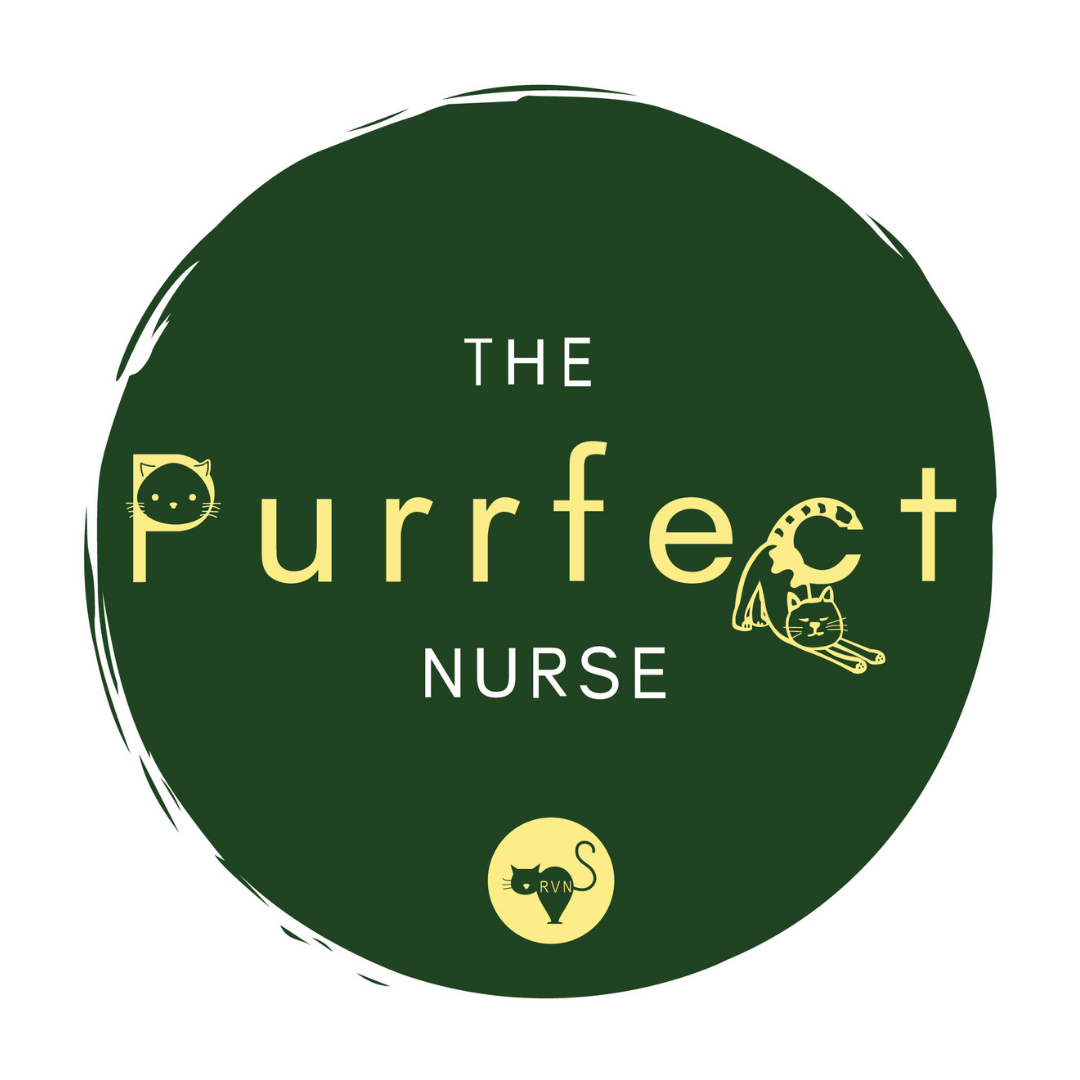 Aidan B. McAlinden
MVB, MSc, CertSAS, DipECVS, MRCVS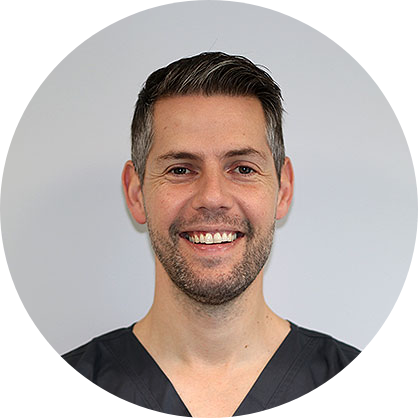 Aidan holds the ECVS Diploma in small animal surgery and is an ECVS & RCVS recognised specialist in small animal surgery. He has worked in several large multi-disciplinary referral hospitals across the U.K and gained extensive experience in soft tissue, orthopaedic and neurosurgery. Aidan was previously Assistant Professor of Veterinary Surgery at University College Dublin and continues to provide postgraduate education through his role as Associate Tutor with the University of Chester and CPD Solutions. He holds a Masters degree in Clinical Oncology and is actively involved in clinical research in this area.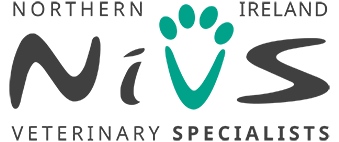 Ben Sykes
BSc BVMS MS MBA Dip ACVIM Dip ECEIM PhD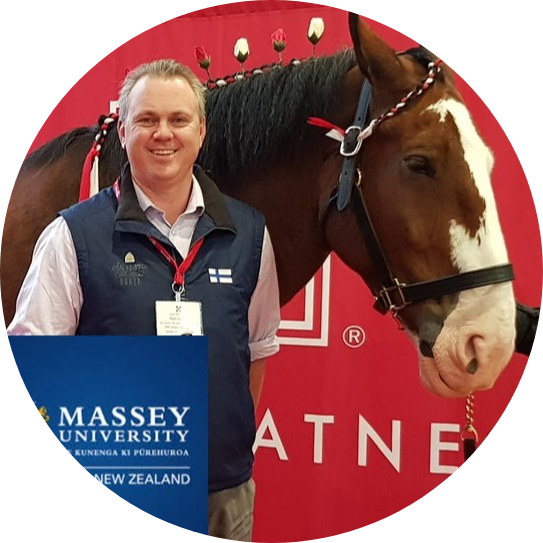 Ben Sykes is a veterinarian with over 22 years clinical experience. He is boarded with both the American College of Veterinary Internal Medicine in large animal internal medicine and the European College of Equine Internal Medicine in equine internal medicine.Throughout his career, he has worked with a wide range of horses, focusing on high performance horses in racetrack, breeding and sport horse settings. In addition to his interest in the management of high performance equine athletes, he has a strong interest in clinical research. His research has focused on gastrointestinal diseases of the horse with a specific focus on Equine Gastric Ulcer Syndrome (EGUS) and he is widely published on the subject including being the lead author to the 2015 ECEIM Consensus Statement on EGUS in the Adult Horse. Ben Sykes also maintains a strong interest in post-graduate education and speaks regularly at numerous conferences around the world on subjects relating to equine health.
Clare Meade
MVB Cert VR MANZCVS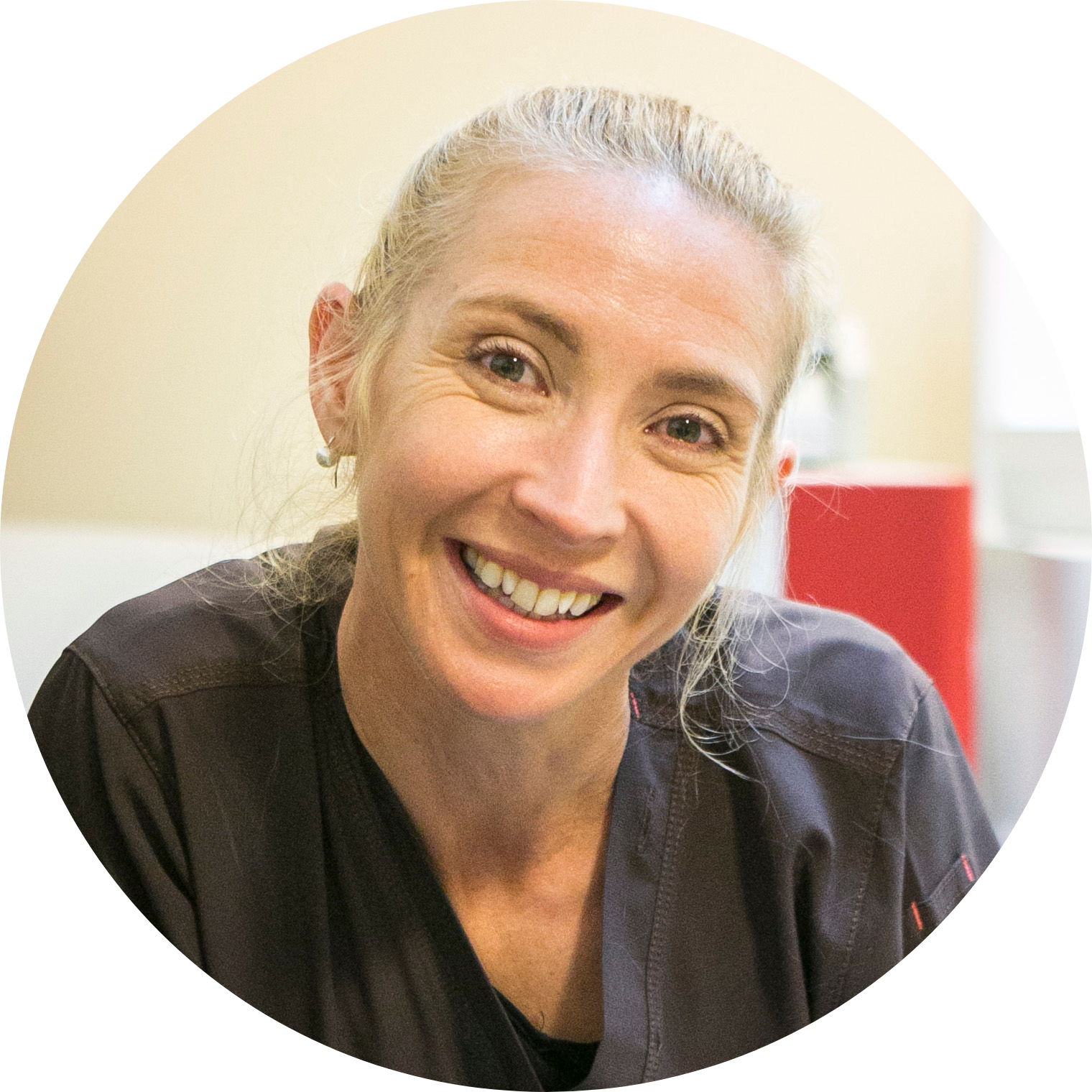 Clare is the Head Vet and Founder of The Cat Hospital. After 15 years working with all companion animals, she finally realised her ambition to open Ireland's first cat-only hospital. She qualified in 1995 from University College Dublin and obtained an RCVS Certificate in Veterinary Radiology in 1999. Clare has studied feline medicine extensively and completed her feline examinations in 2012 and in 2018, she achieved a qualification in advanced feline behaviour. She is a member of the International Academy of Feline Practitioners and continues to dedicate her life to improving the lives of her feline patients.

Emma Tobin
MVB MVM CVR Dip ECVDI

Emma Tobin is a European Specialist in Veterinary Diagnostic Imaging. She works part-time in the UCD Veterinary Hospital as a Clinical Radiologist and part-time taking referral ultrasound cases in Cork and Dublin. Her main interests in veterinary diagnostic imaging include abdominal ultrasound in cancer staging, musculoskeletal ultrasound in dogs and echocardiography in all small animals. Emma enjoys teaching radiography, radiology and ultrasound to colleagues.
Georgina Murphy
RVN Dip AVN (surgical) PGDip Vet Anaesthesia and Analgesia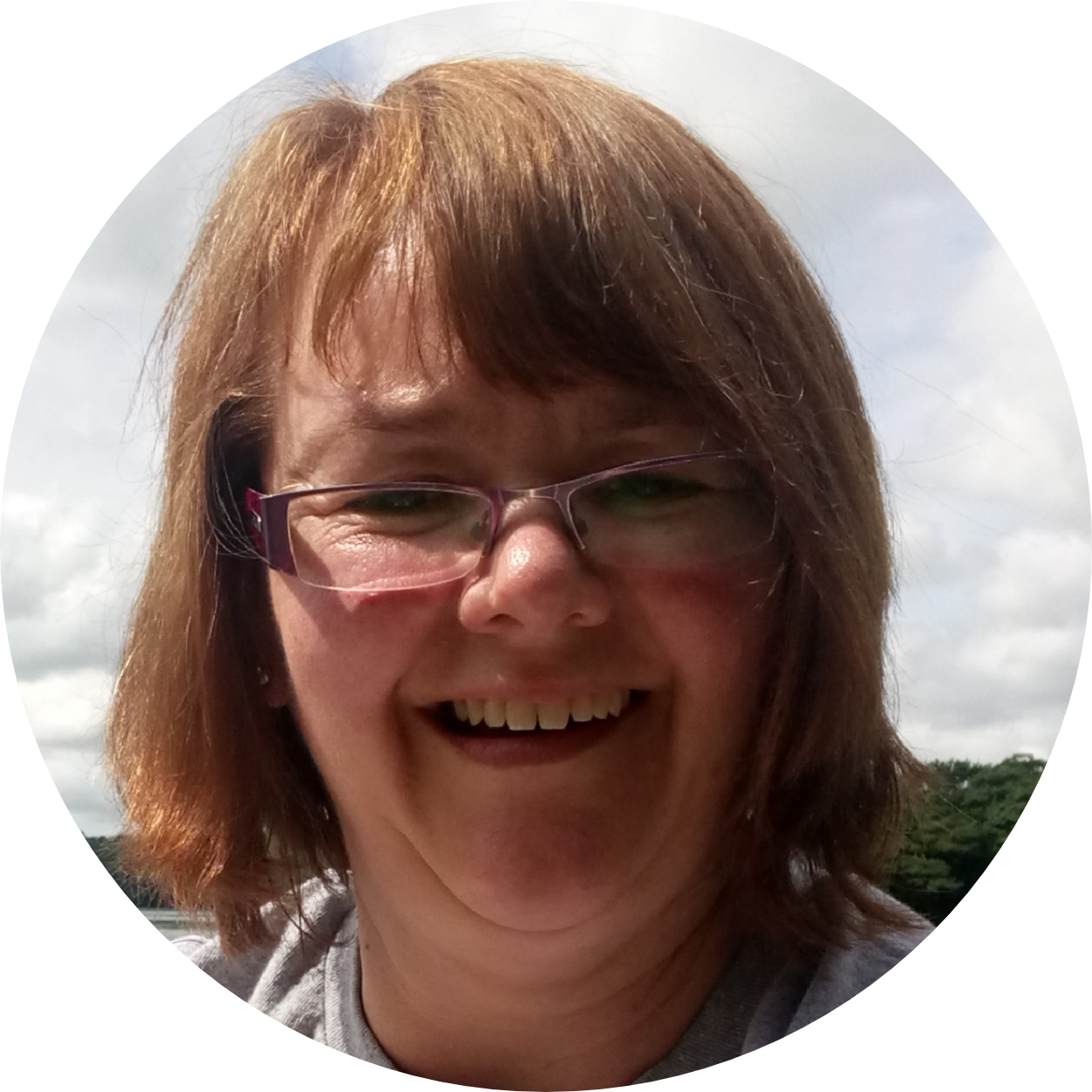 Georgina Murphy RVN Dip AVN (Surgical) PGDip Vet Anaesthesia and Analgesia, has recently joined Village Vets Clinical Support Team as Nurse Mentor. Georgina worked for many years in first opinion practice in the UK before moving to Ireland. She was senior nurse in Anaesthesia in UCDVH for over 10 years.
Gráinne Lally
MVB Cert VA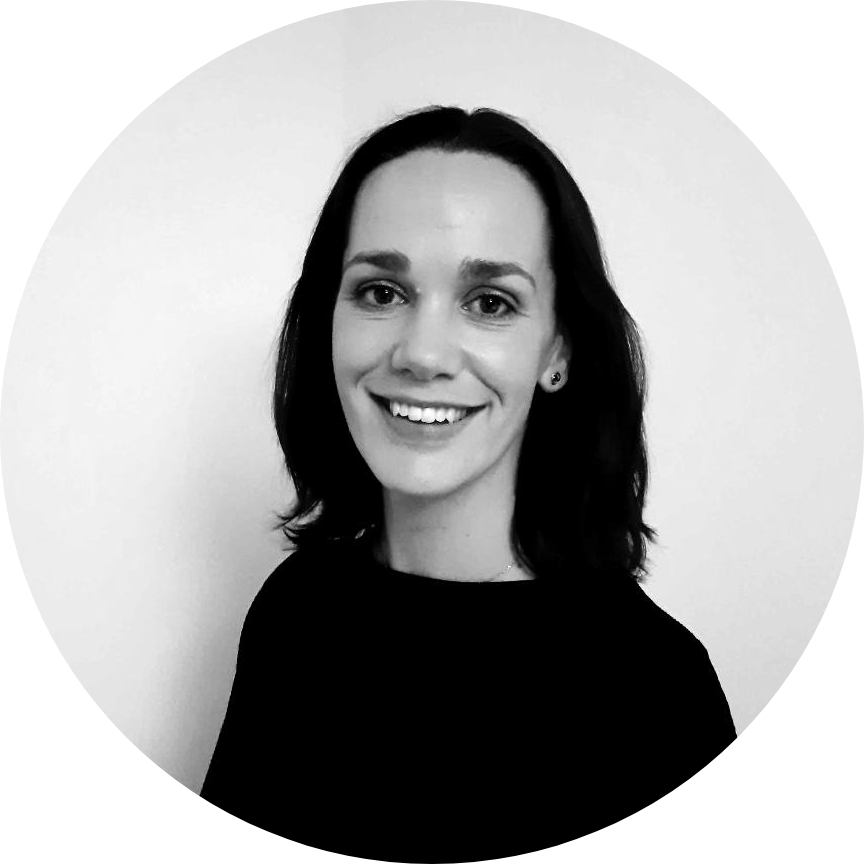 Gráinne graduated in Veterinary Medicine from University College Dublin in 2002 and achieved the RCVS Certificate in Veterinary Anaesthesia in 2006. She has gained experience in many companion animal hospitals in the Dublin area. Currently, she is working in first opinion small animal practice in Co. Meath and as an Anaesthetist for the Diagnostic Imaging Discipline in University College Dublin, Veterinary Hospital.
Gráinne Kelly
BSc Cert VN ECC RVN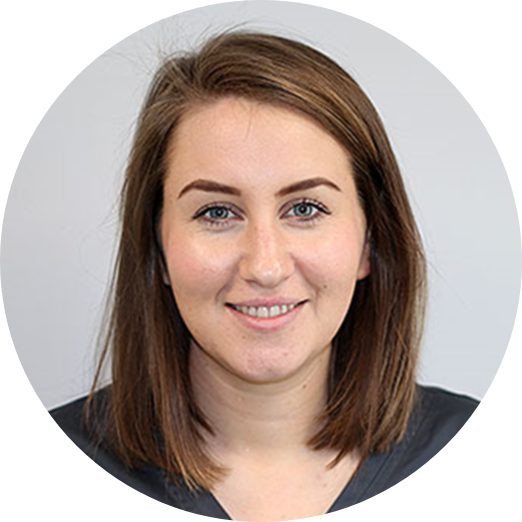 Grainne graduated from University College Dublin in 2013 with a BSc Hons degree in Veterinary Nursing. After 1 year of working as part of UCD Veterinary Hospital nursing team, she moved to Davies Veterinary Specialists in the UK where she spent 3 years as a rotating nurse and in 2017, she became a Patient Care Supervisor. In September 2017 she gained her Certificate in Emergency and Critical Care. In 2019 she helped set up Northern Ireland Veterinary Specialists in Hillsborough, a soft tissue, orthopaedic and cardiology referral practice. Her main interests include post-op management of soft tissue cases with a specific interest in septic patients.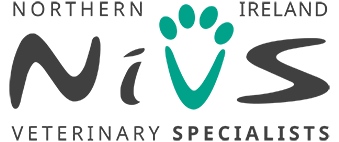 James Dunne
MVB Cert SAS MRCVS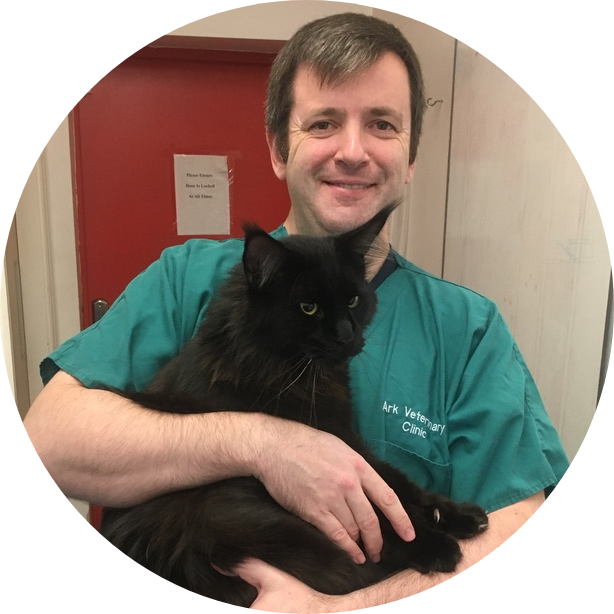 James graduated in 1998 and worked in the UK for 6 years, where he was mentored extensively, and developed his experience in orthopaedic surgery. He returned to Galway in 2004 and completed the RCVS Certificate in Small Animal Surgery in 2005. James has spent the past 15 years developing an orthopaedic referral service in the West of Ireland and understands the challenges of delivering high-quality patient care in general veterinary practice. He has continued to work closely with specialist colleagues in an effort to maintain practice standards. James has an interest in the prevention of postoperative complications in orthopaedics, particularly with regard to infection and is currently studying for a doctorate degree in this area. His other main professional interest is the development of mentoring and being mentored.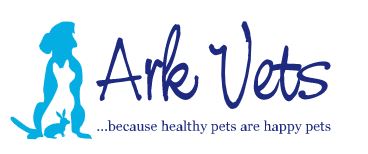 Jim Walsh
MVB MRCVS

Jim Walsh qualified from University College Dublin in 1984. Once qualified, Jim then worked in the UK before joining Ark Vets in Dublin. Jim has a particular interest in soft tissue surgery and rehabilitation of the injured wildlife that is brought into the clinic. While also practicing in Dublin, Jim assists with the deer population in Pheonix Park.

Natasha Mitchell
MVB DVOphthal MRCVS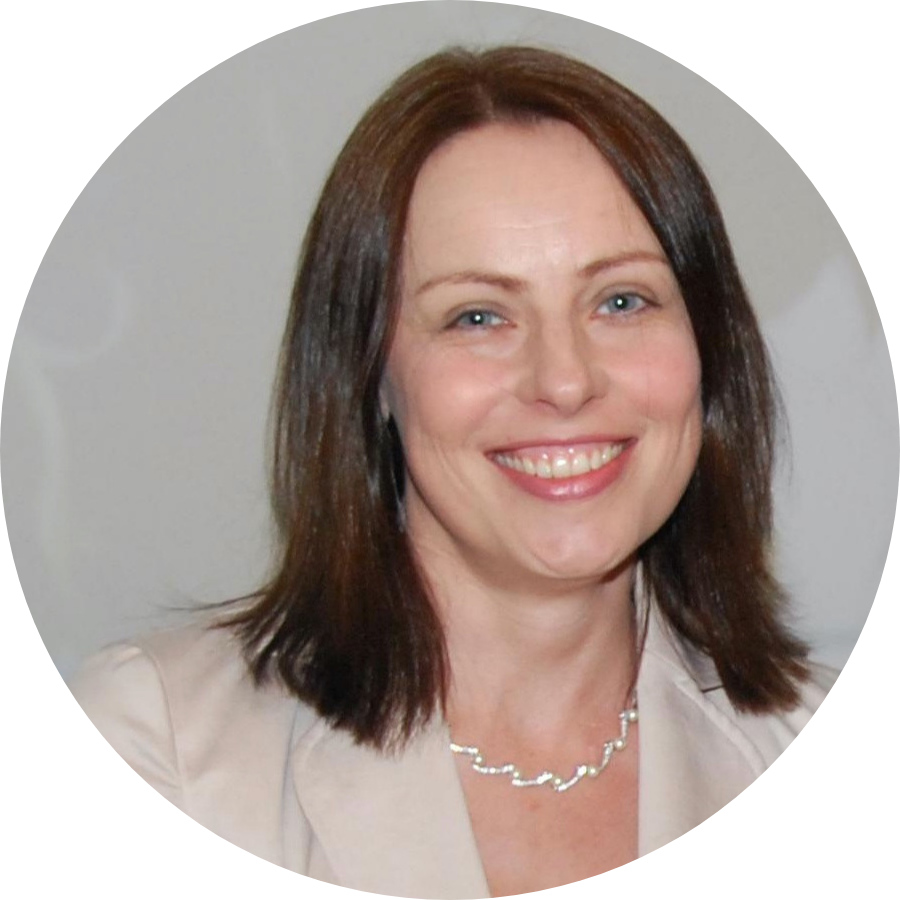 After graduating from University College Dublin with a degree in Veterinary Medicine, Natasha obtained an RCVS Certificate in Veterinary Ophthalmology in 2004. She later joined the Eye Veterinary Clinic in Herefordshire where she completed an alternative residency programme for the RCVS Diploma in Veterinary Ophthalmology which she obtained in 2011. Natasha is a Veterinary Council of Ireland recognised specialist in Veterinary Ophthalmology. She has published journal articles, textbook chapters and two textbooks, as well as creating education apps in veterinary ophthalmology. She is a lecturer and examiner for the BSAVA, and she is a panellist for the BVA/KC/ISDS scheme, examining eyes of dogs intended for breeding.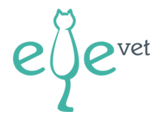 Nora Schwitzer
Dipl. Tier., Phd, MRCVS, GPCert(SADen&OS)

Nora graduated from the Ludwig-Maximilian University in Munich Germany in 2004. She conducted a two year field study on Lemur ecology in Sahamalaza, North Northwest Madagascar and gained her PhD from the Justus-Liebig University Gießen Germany in 2007. She moved to England, where she worked 10 years in small animal first opinion practice, spending more and more time focusing on veterinary dentistry. For the last four years Nora has worked as "Dental Consultant" for several small animal vet practices and Zoos in the UK and in Ireland and has also recently been awarded the ISVPS Certificate in Small Animal Dentistry & Oral Surgery. Nora has achieved this by studying the Improve International Dental & Oral Surgery Course. She moved with her husband and three children to Ireland in Summer 2020, lives in Dublin Zoo and is currently studying for the Improve International Certificate to become and advanced practitioner in Dentistry and Oral-facial surgery.
Patrick Doherty
V.S MVB MRCVS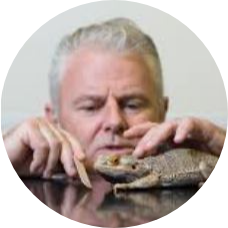 Pat O'Doherty qualified in 1984 from UCD. Having worked in a variety of mixed and small animal practices both in Ireland and the UK, he returned to Cork in 1990. While on a daily basis he is involved in all aspects of veterinary medicine, his primary interest in recent years is in wildlife medicine and exotics. He is currently the veterinary consultant to Fota Wildlife Park and will speaking on his experiences of using capture equipment in Fota Wildlife Park.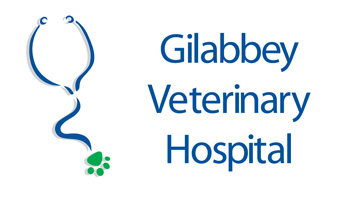 Rachel Callanan
RVN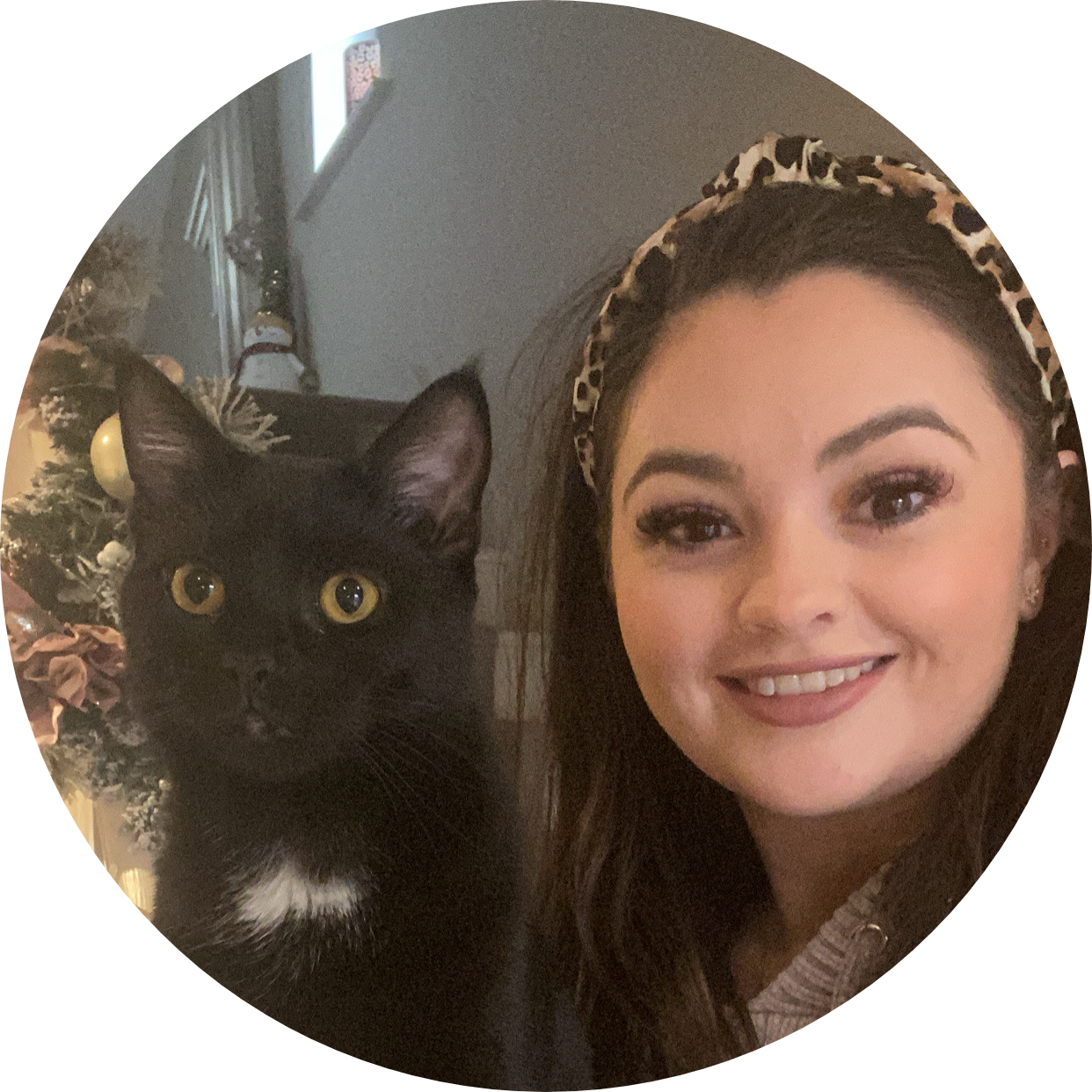 Rachel graduated in 2015 from St John's College and has been working with small animals since. Rachel had no experience with cats prior to nursing and she very soon realised what she had been missing out on! She landed her dream job at The Cat Hospital in 2019 and hasn't looked back since. She lives with her two hand reared kittens, Noche & Dias, and her rescue dog, Lexi.

Rosie Ellis
DVM GPCertDI MSc BA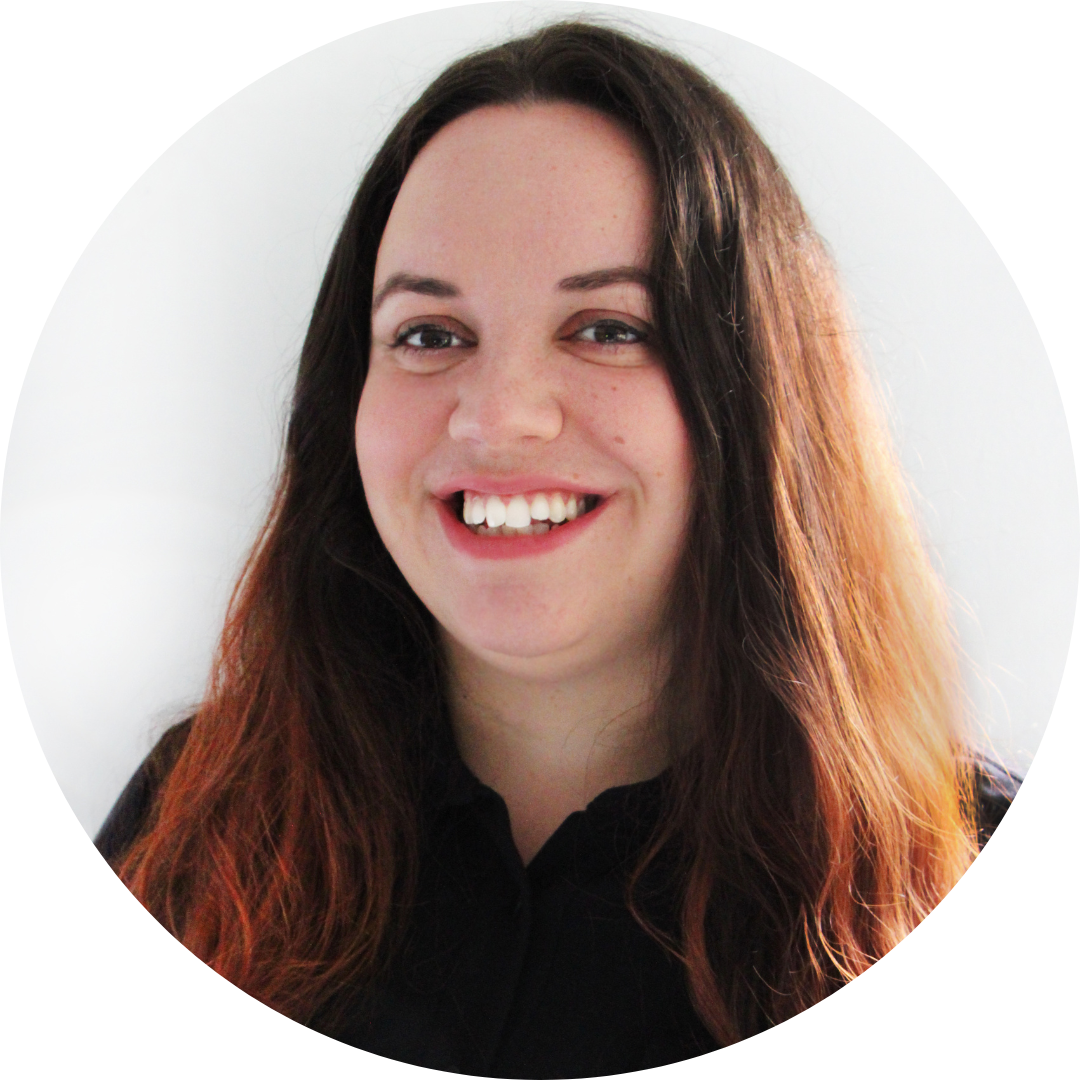 Rosie Ellis has had experience working as a GP and Imaging Veterinarian in Ireland and the UK in both first opinion and referral practice. Prior to education in the Veterinary Sciences, she worked as a Science Communicator and second level teacher in Ireland. Parallel to her Veterinary studies, she obtained a position as an Anatomy demonstrator and lecturer in private institutes and the University of Veterinary Medicine in Budapest. An aptitude for Anatomy paved the way for a career in Diagnostic Imaging and she applied this passion to a radiology internship and commencement of a GP Certificate in Diagnostic Imaging with Improve International. Rosie is excited to deliver further lectures with the Duggan Veterinary Group. She is an excellent speaker and her passion and enthusiasm for imaging is infectious. She hopes you will join her for some interactive, case-based learning where she is keen to foster a wealth of enthusiasm in the process!
Shane Guerin
MVB MACVSC Cert SAO DVCSC DIPL ECVS MRCVS

Shane qualified from UCD in 1986 and spent six years in private practice before heading to New Zealand in 1993 to do a Small Animal Surgery Residency. During this period, he became a Member of the Australian College of Veterinary Surgeons by examination, and gained a Diploma in Veterinary Clinical Science from Massey university also by examination. He then returned to UCD in 1997 as a clinical lecturer and really enjoyed the teaching experience during this period. Shane obtained a Certificate in Small Animal Orthopaedics and also became a Diplomate of the European College of Veterinary Surgeons in 2020. He then joined Gilabbey Veterinary Hospital where he has worked hard to develop our primary/referral service with a strong emphasis on teaching staff and visiting veterinary students. He has always had a strong interest in small animal orthopaedics and neurosurgery and now has a renewed drive to develop his skills in soft tissue surgery. His professional goal is to continue to do his best and to be open to new ideas and learning.