Company Profile
Duggan Veterinary is a leading provider of pharmaceutical and non-pharmaceutical products which provide animal health solutions for the animal health industry. It is also a key provider of equipment, animal health devices and complementary products into the general animal health industry across seven species areas. Duggan Veterinary has a direct presence in the Republic of Ireland and the United Kingdom markets with various other collaborations with partners in other EU and Non-EU markets.
Duggan Veterinary has seen substantial growth in various areas within the business including our Continued Professional Development (CPD) courses. We are now proud to introduce Duggan Veterinary CPD Ed as our CPD division. Our new CPD courses are now available for booking and will be delivered online and onsite (adhering to Covid-19 guidelines). Our brand new state-of-the-art facilitates in central Thurles will offer a wet lab for practical training as well as a lecture room for theoretical sessions.
Topics include Animal Remedies, Managing & Coaching, Anaesthesia, Radiology, Veterinary Dentistry, Critical Care, Ear Surgery, Eyelid Surgery, Feline Focus (Stress & FLUTD), Orthopaedics, Emergency Surgery and BOAS Surgery.

Our CPD Business Manager:
Sarah Keane MP QQI Level 6 Dip VN PgDip APVN RVN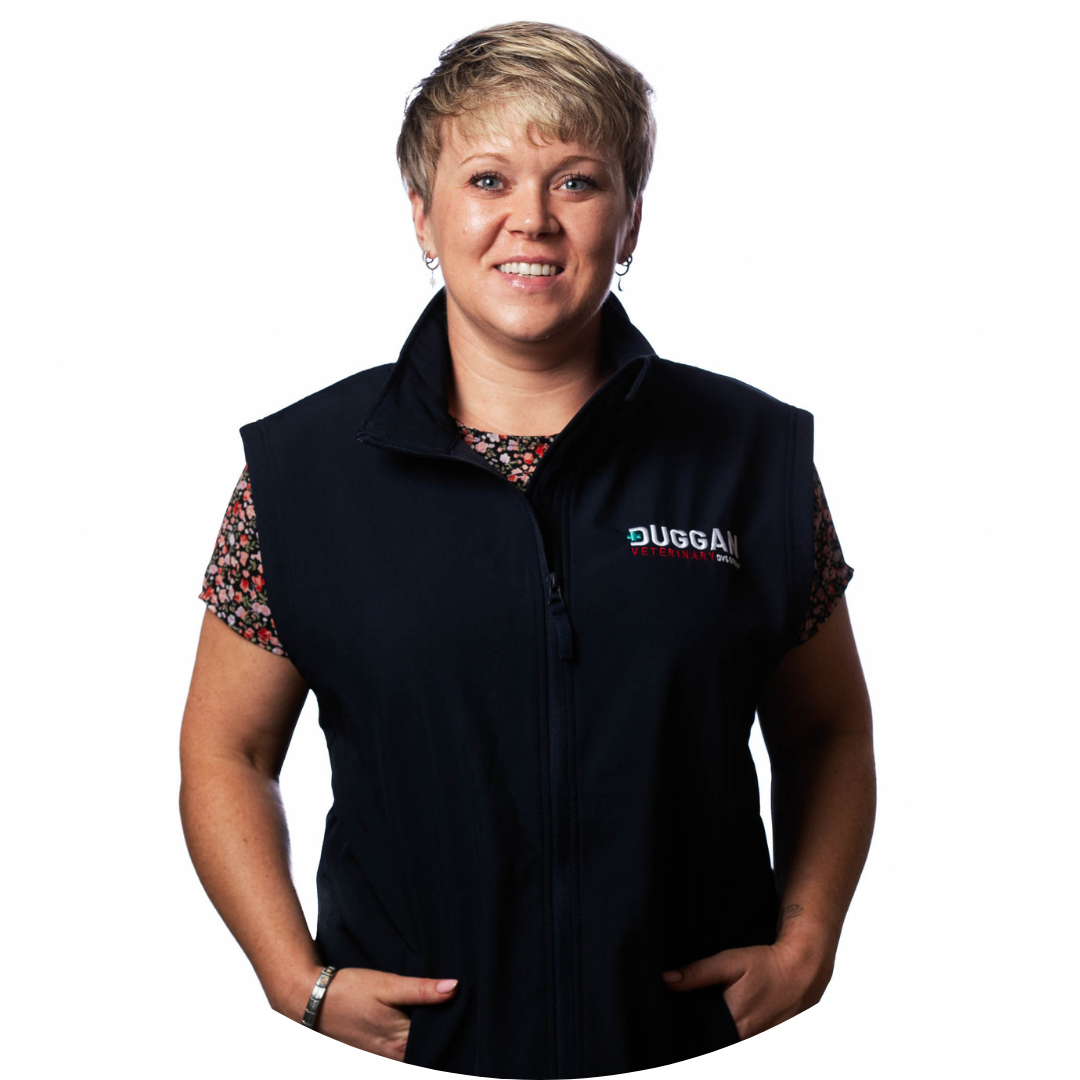 Sarah qualified with honours in Veterinary Nursing from University College Dublin in 2010. After this she has worked both here in Ireland and abroad in first opinion practices focusing her interest on small animal. She has a keen interest in the promotion of Veterinary nursing in Ireland and promoting a healthy work / life balance in the Veterinary industry. This has motivated her to pursue a career in education which has included the completion of a Post graduate Diploma in Advanced Practice in Veterinary Nursing with the University of Glasgow. Sarah is currently working towards achieving her Masters in the same topic. In 2021 Sarah came to work at Duggan Veterinary Supplies where her love for educating and promoting Veterinary Nursing has flourished. This has resulted in a seamless transition into her current role as CPD Business Manager at Duggan Veterinary Supplies. Sarah looks forward to bringing new opportunities for learning by welcoming some of the highest qualified speakers in Ireland and the UK to Thurles in Co Tipperary to continue Veterinary Education in Ireland.
For any queries, please get in touch with Sarah by emailing cpd@dugganvet.ie or calling on +353 (0) 504 43169.